​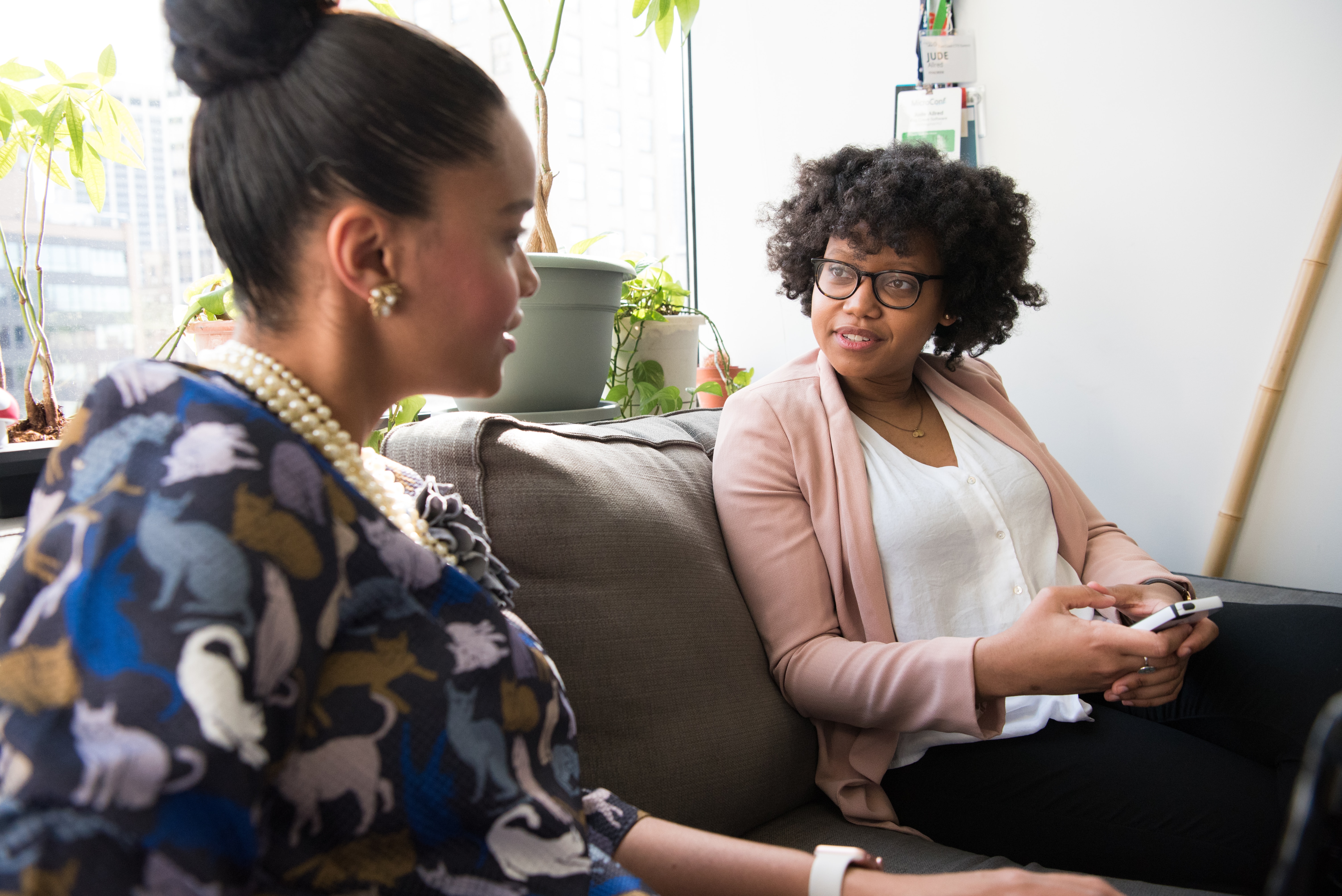 ​
The Office of Counseling Services primary mission is to serve as a resource in efforts to help students navigate through some of life's most challenging and difficult circumstances. We provide students with free, confidential, individual and group counseling when addressing psychological and emotional concerns such as depression, anxiety, grief, anger, and trauma. Students are also assisted with tools for adjusting to the college environment, resolving relationship conflicts with parents, friends, roommates, professors, significant other, selecting a major, choosing a career path and solving personal, social, and educational difficulties. We support the academic mission of Tougaloo College and provide referrals for outside resources, establishing collaborations with college programs to prepare students to be imaginative, self-directed, life-long learners, and mindful thinkers for their necessary growth. The Office of Counseling Services also aims to facilitate reasonable accommodations and services. 
Identifying, Responding to, and Referring Students in Distress
Faculty, staff, parents, and friends
Students are often among the first to notice students who are encountering overwhelming amounts of stress in their lives. Students often seek help from faculty, staff, relatives, or friends they trust and know well. Those closest to students are the first to notice signs and symptoms of distress, which can seriously disrupt academic progress, personal relationships, and daily behavior.
Below are some guidelines to follow if you are concerned about a student. While they were written specifically for College faculty and staff, they can be applied to a variety of situations.
Signs and symptoms of stress are as followed:
Erratic or infrequent class attendance.
Excessive procrastination, poorly prepared work, frequent missed assignments.
Increasing dependence on a faculty or staff member (by making excessive appointments, hanging around your office or after class) or others.
Social isolation, withdrawal, lethargy.
Inability to focus on a specific topic in a conversation or activity.
Disorganized thinking and speech, feelings that are inappropriate to the situation, lack of affect, or other evidence that a student is "out of touch with reality."
Expression of feelings of persecution, strong mistrust of others.
Behavior that disrupts the classroom or other environments.
Signs of excessive alcohol or drug use.
Gain or loss of significant amounts of weight.
Abrupt change in manner, style, or personal hygiene.
NOTE: Most, but not all, suicide attempts are preceded by a message that the person is considering suicide. This message could be direct ("I'm going to kill myself") or subtle (giving away possessions or referring to "not being around anymore.") Any message about suicide must be taken seriously.
Guidelines for Responding
Share your interest and concern openly and directly.
Set clear limits about your role with the student.
Maintain a student's privacy.
Do not promise confidentiality. Rather inform a student that you will use discretion if seeking outside assistance. You may want to look at our confidentiality statement, which all students read when they come in for their first meeting with a counselor.
Help a student tell his or her story. Offer the opportunity to listen to whatever is on the student's mind.
Demonstrate an understanding of what the student discloses.
Inquire how the student is attempting to respond to the problem. Develop response options together.
Consider with the student the consequences of "doing more of the same."
Consult with colleagues, supervisors, deans, Counseling Center staff, or others if you feel you need additional perspectives, before or after approaching the student.
Suggest a referral to the Office of Counseling Services, the Student Health Center, the Office of the Dean of Students, or other community resource.
Follow-up. Offer and be opened to further contact.
Consider a referral when
The problems or requests made are beyond your level of competence.
The boundaries of your role make it unwise to work with students on personal issues.
A student expresses a preference (directly or indirectly) to speak with someone else about their concerns.
After some time and effort, you feel like you are not making progress in helping this student.
Referral Guidelines
It is generally more helpful to refer to a particular office or agency than to a specific person. You might recommend a person about whom you feel comfortable, but that person may not be the most available at the time he or she is needed.
Consider helping the student make an appointment, perhaps by walking with the student to the office where the referral is being made or letting the student call from your office.
After a referral, let the student volunteer information they want to share. It may not be necessary for you to have details of a student's interaction with another agency. In fact, at times the student may wish to stop talking to you about the problem altogether. Communicate continued concern and openness to help.
Once a referral is made, communication between the student and the referral agency is often confidential. You may be curious and feel unfinished in your work with the student, but you may have to let it be that way as the student begins to work with someone else.
There are few "quick fixes." Behaviors, attitudes, and feelings take time to change, and a student may show slow progress or, for a while, none. Trust the process and, again, communicate your continued concern and availability.
Counseling Referral Form
Demographic Intake Form
Explanation of Rights

Send forms to counselingsvcs@tougaloo.edu with Tougaloo student e-mail.
Other Counseling Resources


Mental Illness, Physical/Sexual Abuse, Alcohol/Drug Abuse and Tobacco Ouitline

Online Resources
The Office of ADA Compliance
It is the policy and practice of Tougaloo College to comply fully with the requirements of the Americans with Disabilities Act of 1990 (ADA), the ADA Amendments Act of 2008, and all other federal and state laws and regulations prohibiting discrimination based on disability. The ADA was designed to extend civil rights protection to people with disabilities. Title II of the ADA mandates that government agencies or those that receive government funds make their programs and services accessible to persons with disabilities. Even before the passage of the ADA, Tougaloo was covered by the Rehabilitation Act of 1973, sections 503 and 504, which mandated that program and services be accessible to people with disabilities.
The mission of the Office of ADA Compliance is to facilitate reasonable accommodations to students in compliance with Section 504 of the Rehabilitation Act of 1973 and the Americans with Disabilities Act of 1990 (ADA). The Office of ADA Compliance is dedicated to seeing that every student is afforded an inclusive environment with equal access to all educational programs, in the classroom and online, and university life. The College cannot make accommodations that are unduly burdensome or that fundamentally alter the nature of the College's programs.
Crisis Information
Call 911 or Campus Security at 601.977.7857 if immediate assistance is needed, especially if the situation is potentially life threatening.
For non-emergency crises during office hours
Students and concerns others can contact the Office of Counseling Services at 601.977.7818 or in person at Jamerson Hall. Please let the receptionist know that the situation is urgent, and the counselor will be available to you as soon as possible.
Contact Information
The Office of Counseling Services/ADA Compliance
500 West County Line Road
Jamerson Hall
Tougaloo, MS 39174
Phone: 601.977.7818
Email: counselingsvcs@tougaloo.edu | adacompliance@tougaloo.edu