SGA President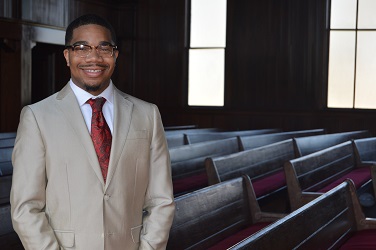 Michael J. Cleveland
You can't lead the people if you don't love the people. You can't save the people if you won't serve the people."
- Dr. Cornell West
Michael J. Cleveland was born on November 1, 1994 in Natchez, Mississippi. He graduated as Salutatorian, Star Student, and Student Government Association President from Natchez High School in 2013. In the fall of 2013, he enrolled in the Historic Tougaloo College as a biology major. Throughout his time at Tougaloo, Michael is involved in several organizations on campus from Pre-Alumni Council, Student Ambassadors, Student Government Association, and more. Cleveland has maintained academic and social excellence and has been key in reforming the Student Handbook.
In the Tougaloo Community, Michael is known as the Student Health Liaison for the Jackson Heart Study Program. This program centers on African American Cardiovascular Diseases and how to combat them. The program is key on education and holds two celebrations a year where he serves on the board. Not only is he a Jackson Heart Study Scholar, but he is a Tri-Beta, Sigma Xi, & Alpha Lambda Delta Scholar. Michael's future career goals involve Higher Education and Public Health. He hopes to one day obtain either his Ph.D. or DrPH.
Michael holds two national positions. He serves on the National Pre-Alumni Council as the Southwestern Regional Director and he serves as the Associate Director for the National Consortium of HBCU SGA Presidents. At Tougaloo College, he serves as the 2016-2017 Student Government Association President. His platform is called Project W.A.R. (Working to Achieve Results). Under his platform he covered four key principles: Public Health, Political Involvement, Policies & Procedures, and Campus Pride and Beautification.
SGA Vice President
Christian Ratcliff-Mason
Christian James Ratliff-Mason is a junior English Education major raised in Jackson, Mississippi by his mother Sharon Ratliff. He attended Murrah High School where he gained a love for serving his peers and his community. Upon arrival at Tougaloo College, Christian found his niche in event planning. He took on the position of Vice President and head of the Student Activities Council to further serve Tougaloo with his talents. He has enjoyed the experience along with all of the challenges that have come with it. In fact, it was the challenges that reminded him to live by the motto, "Elephants don't swat flies."