The campus medical clinic is operated by Central Mississippi Health Services, Inc. (CMHS). CMHS is a federally qualified health center, providing comprehensive ambulatory care services.
Our Mission
Central Mississippi Health Services, Inc. provides access to quality primary healthcare services to the communities we serve.
Services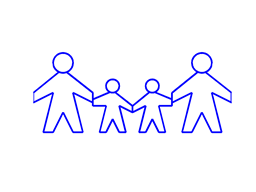 CMHS provides pediatric, adolescent, adult, and geriatric healthcare services.
Alcohol and other drug prevention education

Chronic disease management

Diagnostic laboratory services

Diagnostic screenings

Family management skills education

Family planning

Health/wellness education

Mental health services: screening, counseling, and treatment

Nutrition education/counseling

Prenatal and parenting education

Physical examinations (employment, sports)

Primary and preventive health services

Sexually transmitted disease education, screening, and treatment

Smoking cessation counseling and treatment

Substance abuse services

Teen pregnancy prevention

Violence prevention and

Wellness examinations
Financing
We accept Medicaid, Medicare, and private insurance.  We also offer a sliding fee discount program for uninsured and underinsured patients.  Tougaloo College students who are enrolled are eligible for services.  The Tougaloo College-issued student identification card must be presented by the student to receive student services.
Hours of Operation
Appointments are available.

Walk-ins are welcomed.

Primary care and behavioral/mental health services available Monday - Friday.

| | |
| --- | --- |
| Monday | 8:00 AM to 5:00 PM |
| Tuesday | 8:00 AM to 5:00 PM |
| Wednesday | 8:00 AM to 5:00 PM |
| Thursday | 8:00 AM to 5:00 PM |
| Friday | 8:00 AM to 5:00 PM |
| Saturday | CLOSED |
| Sunday | CLOSED |
Contact Us
Campus Medical Clinic (Operated by Central Mississippi Health Services, Inc.)
 601-957-6776
 601-957-8840
www.centralmshealth.org
Keneisha Dean, CFNP
Family Nurse Practitioner
Available Monday – Tuesday and Thursday 8:30 am- 4 pm
kdean@centralmshealth.org
601-957-6776
Chinnika Crisler, LCSW
Clinician, Behavioral and Social Services
Available Monday 8:30 am-12 pm Wednesday 8:30-5:00 pm
ccrisler@centralmshealth.org
601-957-6776-ext 1655
Geraldine "Sally" Bates, LCSW
Behavioral Health and Social Services Program
Available Tuesday 8:30 am-5 pm
gbates@centralmshealth.org
601-957-6776 or 601 948-5572

Janice Bacon, MD
Pediatrician & Director of Clinical Quality
Available Monday-9 am-4 pm | Wednesday 9 am- 4 pm *1st Wed of the month 2pm-4 pm | Friday 9 am-12 pm
janicebaconwest@aol.com
601-957-6776