Dr. Donzell Lee
Interim President of Tougaloo College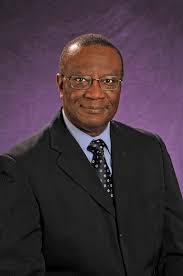 On July 1, 2023, the Tougaloo College Board of Trustees named accomplished educator and administrator Dr. Donzell Lee as Interim President. Dr. Lee has a proven track record of achievement in higher education leadership.
In July 2020, Dr. Lee completed 46 years of work in higher education at Alcorn State University. His career began as an instructor in music in the Department of Fine Arts, teaching courses in music education, music history and literature, and piano. As a performer, he presented frequent musical offerings as a soloist and accompanist, serving as an adjudicator and guest artist for piano competitions. In 2001, he became the department's chairman, overseeing the successful reaffirmation of accreditation by the National Association of Schools of Music (NASM).
In 1984, Dr. Lee became the Director of the Honors Curriculum Program. Under his leadership, the program grew from 25 to 250 students. He engaged students in honors core courses, colloquia, seminars, and honors-enhanced courses. He was fortunate to serve on the governing boards of the Southern Regional Honors Council (SRHC), the National Collegiate Honors Council (NCHC), and the National Association of African American Honors Programs, and he eventually served as president of each.
In 2006, Dr. Lee became the Dean of Graduate Studies at Alcorn State University. Under his leadership, the office quickly transitioned from a paper-driven office to a digitally-driven office. Through grants from the United State Department of Education, he led the University in significantly increasing the number of assistantships for highly talented graduate students, including national and international students.
In 2015, Dr. Lee became the Provost and Executive Vice President for Academic Affairs at Alcorn State University. During his tenure, Alcorn experienced degree program expansion and realignment. For example, he transformed the Social Work program into the Department of Social Work, subsequently accredited by the Council on Social Work Education (CSWE).
In 2018, Dr. Lee became Interim President of Alcorn State University and served in that role for one academic year. During his tenure as president, the University broke ground for two major building projects—a faculty/staff housing complex and a new technology/classroom building. One of Dr. Lee's greatest accomplishments as Interim President was the initial approval of the University's first doctoral degree (DNP) by the Board of Trustees of the Mississippi Institutions of Higher Learning (IHL) and the Southern Association of Colleges and Schools.
Contact Information
Mailing Address:
Tougaloo College
Office of the President
500 West County Line Road
Tougaloo, MS 39174
 601-977-7730
 601-977-7739

Campus Location:
Blackmon Building: 2nd Floor

Contact:
Dr. Donzell Lee
Interim President
 601-977-7730
 president@tougaloo.edu
Linda J. Daniels, Ph.D.
Chief of Staff
 601-977-4462
 ldaniels@tougaloo.edu
Latona Banks
Executive Assistant to the President
 601-977-7730
  lrbanks@tougaloo.edu

Tonie Knott
Administrative Assistant
 601-977-7730
  aknott@tougaloo.edu