STEM Academic Enrichment Program (21st Century Community Learning Center)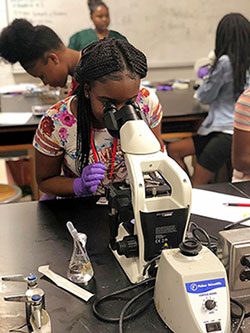 The Tougaloo College STEM Academic Enrichment Program (21st Century Community Learning Center) is designed to improve academic performance in STEM related subjects and increase student enrollment of STEM undergraduate majors in college. The purpose of this program is to develop and implement a comprehensive curriculum that combines mentoring, didactic learning, and skill application in STEM related subject areas.
Ultimately, the goal is to create a pipeline for middle and high school students (attending Cardoza Middle, Siwell Leadership Academy, Forest Hill and Wingfield High Schools) who are interested in science, technology, engineering, and math while increasing their chances of pursuing majors that will lead to careers related to STEM.

Y.O.U.C.A.N! Institute Interest form

2019-2020 STEM Academy Participant Packet

2019-2020 TC Virtual STEM Summer Camp Participant Application
Program Goals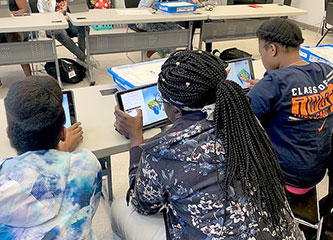 Implement a STEM academic enrichment program, mentoring initiatives, community service activities, wellness programs, and a summer institute that will increase academic performance.
To mobilize community partners including, educational institutions, social service agencies, health/mental agencies, faith and community-based organizations and the business community to improve academic performance.
Promote family engagement in student learning by aligning grade level learning concepts, student performance data, and family-teacher communication and collaboration.