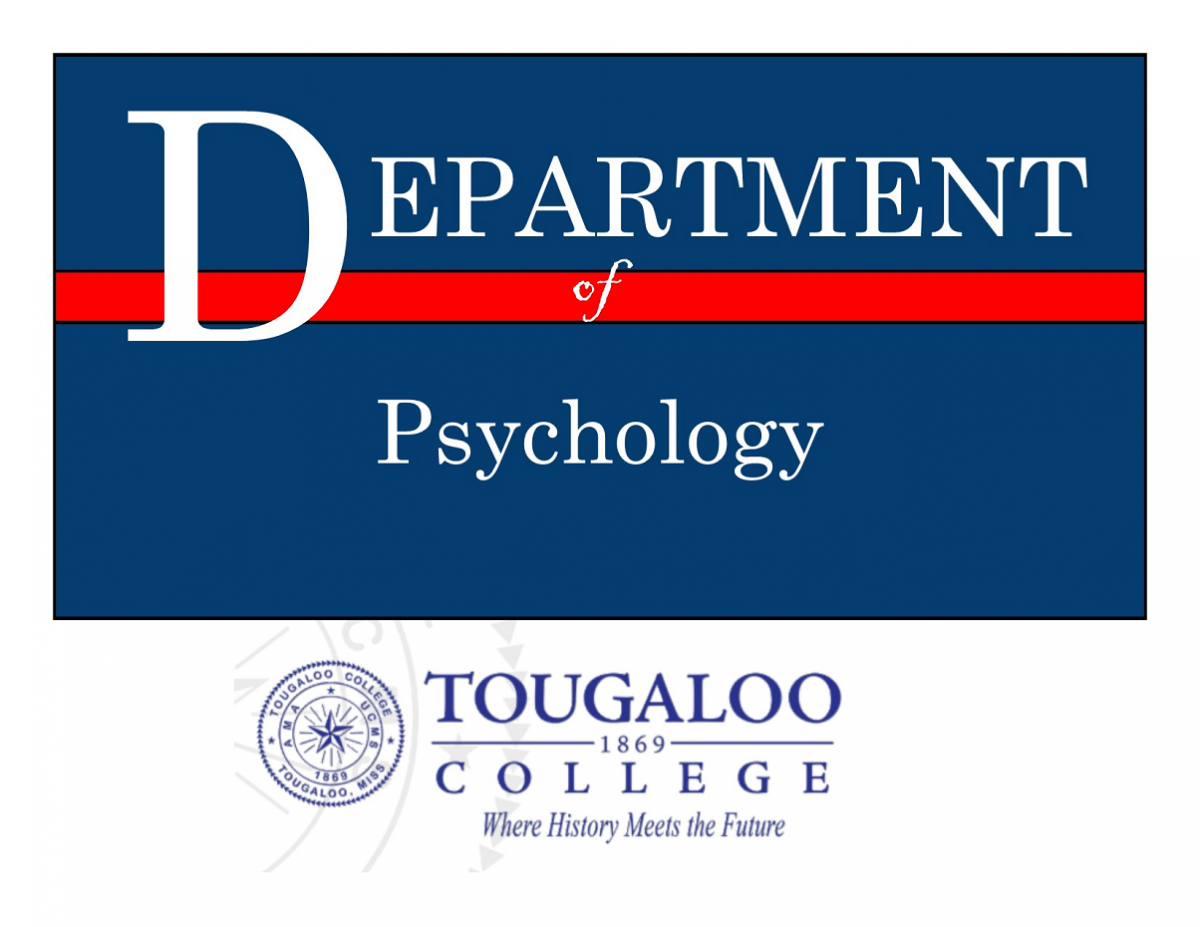 Mission Statement
The primary purpose of the Department of Psychology at Tougaloo College is to provide opportunities for intellectual and professional development for students enrolled in its instructional program. The objectives of the department are that the students shall develop an understanding of the field of psychology and its scientific nature; and that they shall acquire the capacity to critically evaluate new developments in the field. The educational program aims at providing the students with the basic knowledge in psychology that will provide them with skills and competencies required to pursue careers or advanced study in psychology and other professional areas.
The department offers a traditional Liberal Arts Curriculum leading to a Bachelor of Arts in Psychology degree, and a Minor in Psychology. Liberal arts education in general and the study of psychology in particular, is a preparation for lifelong learning, thinking, and action; it emphasizes specialized and general knowledge and skills. A quality undergraduate education in psychology should prepare a student to be a responsible citizen and a critical thinker. The professional functioning of a psychologist comes after specialized training at the graduate level. Majoring in Psychology is a good choice to produce a well rounded, well educated citizen. Common goals for undergraduate students to accomplish include developing a knowledge base, acquiring thinking skills, language skills, information gathering and interpersonal skills, and the ability to write scientifically. Students should take courses in research methods, statistical methods, psychological theories, history of psychology, ethics and values.
The major areas of psychology are: Clinical Psychology, Cognitive Psychology, Community Psychology, Counseling Psychology, Developmental Psychology, Educational Psychology, Engineering Psychology, Experimental/General Psychology, Forensic Psychology, Health Psychology, Industrial/Organizational Psychology, Neuro-Psychology, Quantitative and Measurement Psychology, Rehabilitation Psychology, School Psychology, Social Psychology, and Sports Psychology. Note that the prospect of obtaining a career position in any area of the above specialization in psychology is largely dependent on your continuation of graduate studies. Students wishing to be employed in such career positions are encouraged to enroll in graduate schools after obtaining their bachelor degree. The department recognizes that graduate programs are highly competitive and scientifically oriented. Hence, it provides a strong research background to help gain admission to and successfully completing a graduate program in psychology.
Department Contact
Carmen Lewis, Ph.D.

Department Chair

Associate Professor of Psychology

   601-977-4471

   clewis2@tougaloo.edu