SEMESTER AT BROWN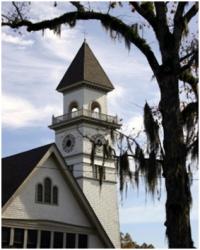 AFFORDABLE!
ANY MAJOR!
2.5 min GPA
Perfect for students who are


motivated
inquiring
juniors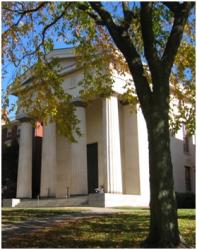 Application deadlines: Feb 1 (Tougaloo) & Mar 1 (Brown) for next fall semester; Sept 1 (Tougaloo) and Oct 1 (Brown) for next spring semester.
Fill out a Statement of Interest and bring it to E. Morse-Gagne in BkC124 or to C. Wilson in Jamerson Hall.
Tougaloo College-Brown University Partnership
The Brown-Tougaloo Partnership is a multifaceted relationship between Tougaloo College and Brown University that was formed in 1963 and  formalized  in  1964, during  the  Civil  Rights  Era. The Partnership offers opportunities for student and faculty academic exchanges, collaborative research ventures, and administrative engagements.
This engagement between the histories and lives of a southern, historically black college and a northern, largely white Ivy-League university  has inspired and influenced individuals on both campuses.
Since  its  inception,  over  760  Tougaloo  and  Brown  students  and  faculty  have participated in the program.
The Brown-Tougaloo Partnership includes the following components: the Student Semester Exchange Program, the Civil Rights mini-exchange, the Black Lavender Experience mini-exchange, faculty exchanges and collaboration, and Early Identification Programs in Medicine and in Public Health.
Brown University Early Identification Program in Medicine
As part of the Tougaloo College-Brown University Program, the College and Brown's School of Medicine conduct  a  joint  program  in  medical education.  One  to  three  students  are  identified  at  the end  of their sophomore year as Brown Medical students, and a place is held for them in the medical school pending successful  completion  of  pre-medical  training  at  Tougaloo  College.
Students  usually  do  research  at Brown prior to matriculation in the medical school. In addition, Early Identification students are required to participate in the student exchange program with Brown.