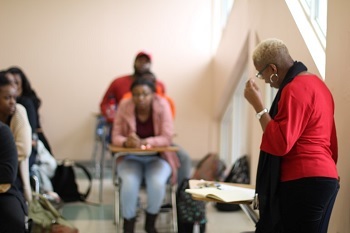 The Tougaloo College Honors Program (TCHP) is an enrichment curriculum designed to enhance its participants' academic engagement, career discernment, community involvement, and scholastic development through a transformative learning experience.
Participants in the TCHP are linked with an academic mentor and required to participate in a variety of program requirements in addition to the specialized TCHP coursework and curriculum.

Honors Program Application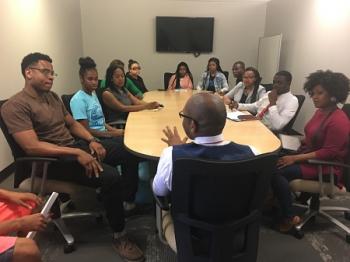 Application Requirements
High school seniors with the following are invited to apply to the TCHP:
3.25 GPA
24 ACT score (or SAT equivalent)
Evidence of leadership & civic engagement
Two (2) letters of recommendation (one academic, one non-academic)
Resume or curriculum vitae
500-600 word admission essay
Contact Information
We are here to help you. Feel free to call, email, visit, or write the Honors Program.
Contact:

W. Miranda Freeman, Ph.D.
Associate Professor
Honors Program Director
Berkshire Cottage, 210
601-977-4483
mfreeman@tougaloo.edu

Mailing Address:
Tougaloo College
Division of Humanities - Honors Program
500 West County Line Road
Tougaloo, MS 39174