Carmen J. Walters
14th President of Tougaloo College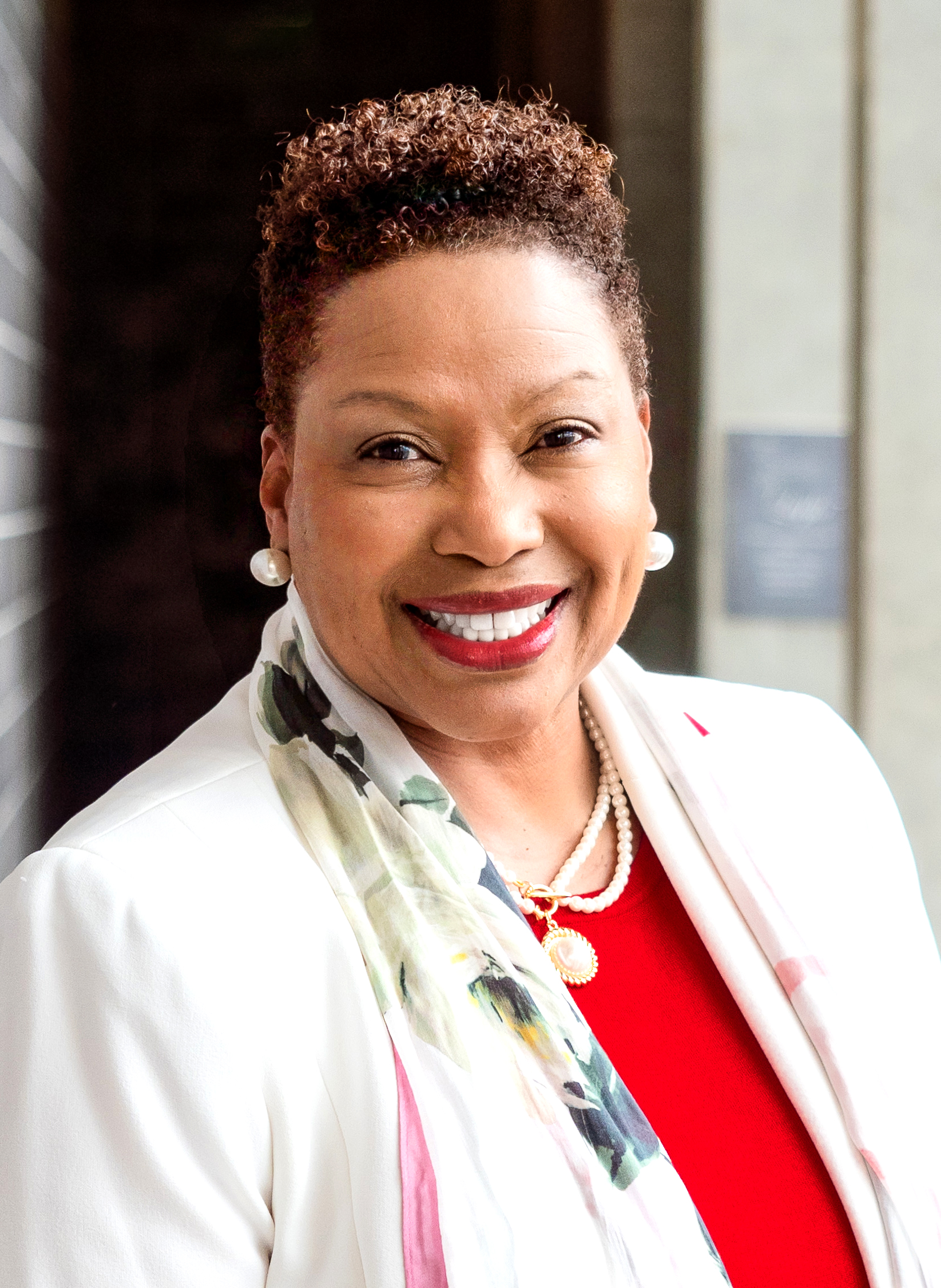 On July 1, 2019, Dr. Carmen J. Walters became the 14th president to lead the historic Tougaloo College, bringing to the institution more than 24 years of experience in leadership, curriculum and policy development, fundraising, student enrollment, team building, conflict resolution, diversity and inclusion, strategic planning, and organizational management.
Prior to joining the Tougaloo College family, Dr. Walters held various executive positions at Mississippi Gulf Coast Community College (MGCCC) for six years, including executive vice president of enrollment management, student success, and institutional relations and campus vice president. Prior to that, she held executive level positions at Delgado Community College in New Orleans for 18 years, including assistant vice chancellor of human resources and ombudsman to the chancellor and to the vice chancellor for academic and student affairs. Dr. Walters was a key fundraiser, securing and managing a $1 million grant for student success initiative programs, facilitator of key renovations, and author of the MGCCC's Strategic Enrollment Management Plan, which increased the number of dual enrolled and traditional high school students that positively affected retention and graduation rates.
Dr. Walters has served and continues to serve on the boards of many non-profit organizations, including the Mississippi Women in Higher Education, Mississippi Girl Scouts of the Greater Mississippi, Jackson County United Way, National Congress of Black Women, Mississippi Gulf Coast Connections Organization, The Link, Inc. Jackson Chapter, Jackson Mississippi, and Alpha Kappa Alpha Sorority, Theta Zeta Omega Chapter, Ocean Springs, MS.  She is the recipient of numerous awards and recognitions.
Dr.  Walters holds a Bachelor of Science in Accounting and Business Administration from Southern University, a Master of Arts in Postsecondary Counseling from Xavier College, and a Doctor of Philosophy in Community College Leadership from Mississippi State University.
Contact Information
Mailing Address:
Tougaloo College
Office of the President
500 West County Line Road
Tougaloo, MS 39174
 601-977-7730
 601-977-7739

Campus Location:
Blackmon Building: 2nd Floor

Contact:

Dr. Carmen J. Walters
President
  601-977-7730
  president@tougaloo.edu

Linda J. Daniels, Ph.D.
Chief of Staff
  601-977-4462
  ldaniels@tougaloo.edu

Latona Banks
Executive Assistant to the President
  601-977-7730
  lrbanks@tougaloo.edu

Tonie Knott
Administrative Assistant
  601-977-7730
  aknott@tougaloo.edu