Frederick L. Hunter Jr., MSW MA
Interim QEP/Faculty Development Coordinator
Assistant Professor of Sociology and Social Work
601-977-7891
fhunter@tougaloo.edu
Biography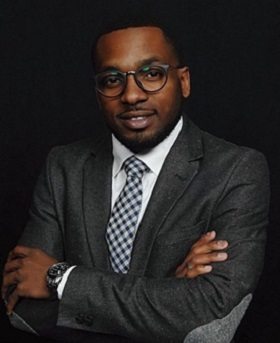 Mr. Frederick L. Hunter Jr. currently serves as the Interim Quality Enhancement Plan (QEP)/Faculty Development Coordinator. He also assumes the post of Assistant Professor of Sociology and Social Work in the Social Work Department.
Mr. Hunter came to Tougaloo College in 2015 and has worked diligently assisting the institution to leverage its available resources to strengthen the academic rigor for all Tougaloo students.
He holds a Bachelor of Arts in Sociology from the University of Illinois at Urbana-Champaign, Masters of Social Work (Mental Health concentration) from Loyola University Chicago, and a Master of Arts in Sociology from Western Illinois University.
Mr. Hunter is currently completing his Doctor of Philosophy degree in Urbana and Regional Planning at Jackson State University. He has served on numerous service committees to advance the mission and vision of the institution, including previously serving on the QEP Steering Committee. In this role, Mr. Hunter will continue the work of implementing and evaluating the QEP and supporting the development of faculty in teaching, research, and service.