The John U. Monro Writing Center exists to provide services to aid students in refining their writing, developing their voice, and becoming a highly literate member of society.
Our vision is to foster an environment that contributes to the development of adroit writers for the production of scholarly work.
Writing Center History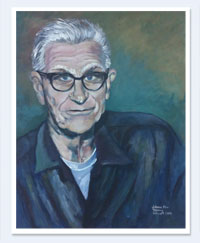 If you look back to the history of writing centers, you will discover that few existed before the 1970s. Early centers were located at the University of Minnesota and the State University of Iowa. By the 1960s, writing centers or labs became even more common because many schools initiated open admissions policies resulting in a clientele with a wider variety of needs. With the onset of the 1970s, universities declared a literary crisis due to the large number of students who were ineffective readers and writers. This provided another catalyst for the increase in writing centers.
The John U. Monro Writing Center was named on November 10, 1995, in honor of longtime professor, John U. Monro.
Services
The Writing Center provides assistance with grammar, punctuation, syntax, and thesis development on a walk-in basis. Writing Center hours vary by semester and that the official hours for each semester are posted on the door of the Writing Center.
Contact Information
Mailing Address:

Tougaloo College
Writing Center
500 West County Line Road
Tougaloo, MS 39174
 601-977-7834

Campus Location:

Berkshire Cottage, Room 103

Contact:

James M. Curtis
Director of Writing Center
  601-977-5278
  jcurtis@tougaloo.edu