Carmen J. Walters
14th President of Tougaloo College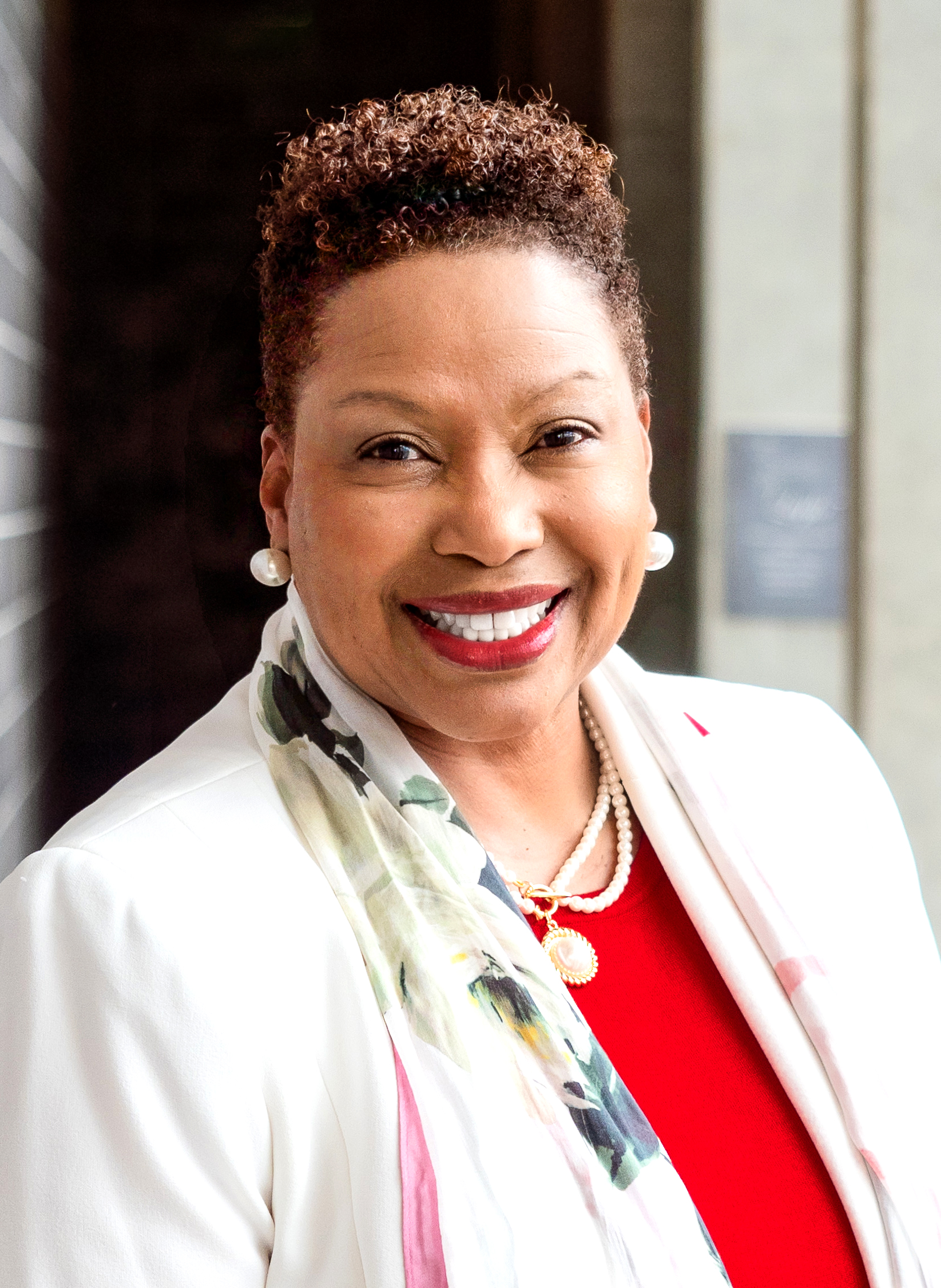 On July 1, 2019, the Tougaloo College Board of Trustees named Dr. Carmen Jean Hawkins Walters the fourteenth president to lead the institution. A respected, passionate, and strategic thinker with broad knowledge, Dr. Walters brings a blended set of skills and over 24 years of leadership in curriculum and policy development, fundraising, student enrollment and retention management, team building, conflict resolution, strategic planning, and organizational management. She has a reputation for leveraging collaborative partnerships with private and public organizations, enabling students, faculty, and staff to cross institutional boundaries and engage in innovative instruction to ensure student success.

Dr. Walters, a champion of the liberal arts, embraces Tougaloo College's storied past and looks ambitiously toward preserving and advancing its legacy of academic excellence and social responsibility while moving this remarkable historic institution into a new decade of leading and learning. Since arriving, she has started a strategic planning process that will include priorities and strategies to elevate the student experience; expand academic programs; increase enrollment; increase fundraising and build a more robust endowment for the college; enhance the campus buildings and grounds; increase academic, corporate and foundation partnerships; and, build quality and increase regional, national, and international distinctiveness and recognition for the college. She aims for Tougaloo College to be one of the nation's top liberal arts colleges that produce leaders who are unafraid to tackle tough issues, scholars who have the courage to meet the demands of our time.

Dr. Walters serves on numerous boards, including the Jackson Medical Mall Foundation, Tougaloo College Research and Development Foundation, Higher Education Research and Development Institute, Council for Independent Colleges Faculty for New Presidents, and the United Negro College Fund, serving as an Institutional Director and on the Pre-Alumni and Budget Committees. Her membership affiliations include Alpha Kappa Alpha Sorority, Theta Zeta Omega Chapter and the Jackson Mississippi Chapter of the Links. In recognition of her extraordinary achievements and contributions, she is the recipient of numerous awards, commendations, and recognitions. In addition, she is a sought-after speaker and presenter sharing her thoughts on enrollment management, leadership, college completion, emotional intelligence, strategic planning, and other current issues in higher education.

A native of Harvey, Louisiana, Dr. Walters earned her Ph.D. from Mississippi State University, her Master of Arts in Postsecondary Counseling from Xavier University of Louisiana, and her Bachelor of Science in Accounting and Business Administration from Southern University at New Orleans.
Contact Information
Mailing Address:
Tougaloo College
Office of the President
500 West County Line Road
Tougaloo, MS 39174
 601-977-7730
 601-977-7739

Campus Location:
Blackmon Building: 2nd Floor

Contact:
Dr. Carmen J. Walters
President
 601-977-7730
 president@tougaloo.edu
Linda J. Daniels, Ph.D.
Chief of Staff
 601-977-4462
 ldaniels@tougaloo.edu
Latona Banks
Executive Assistant to the President
 601-977-7730
  lrbanks@tougaloo.edu

Tonie Knott
Administrative Assistant
 601-977-7730
  aknott@tougaloo.edu