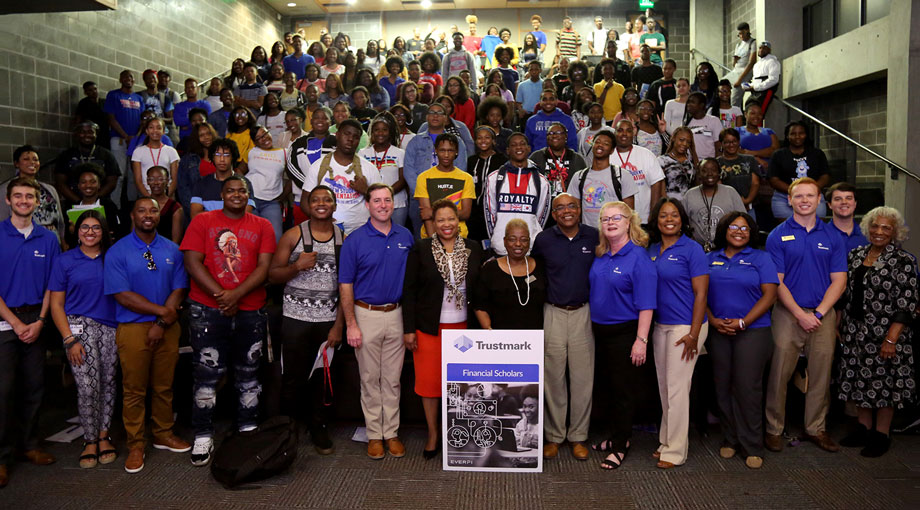 Tougaloo College welcomed Trustmark to campus on Friday to launch the Trustmark Financial Scholars Program. Students, faculty and staff greeted Trustmark representatives during the pilot program roll out, which features an interactive, new-media learning platform specifically designed to introduce financial literacy skills and build financial capacity necessary to assist students as they navigate through adulthood.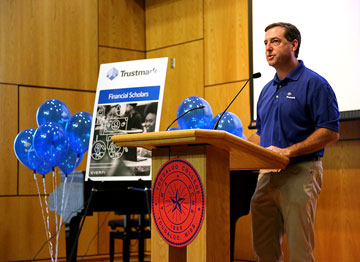 "We are excited about this new venture with Trustmark. Tougaloo students are smart and we want to encourage them to make smart financial decisions by providing them with current and credible information that will add to the quality of life for them and their families," said Tougaloo College President Carmen J. Walters.
"Trustmark's mission is to improve the financial well-being of the communities that we serve, and this new financial education initiative is a key piece of Trustmark's larger commitment to the Tougaloo family," said Trustmark Regional President John Wise. "At Trustmark, we believe it is important for young people to learn the fundamentals of money management early in life. This online program provides students with the knowledge, skills and competencies to apply toward their future financial decisions."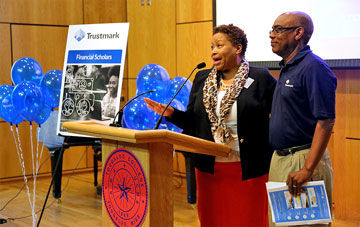 Students will become knowledgeable in numerous financial education topics. The courses offer programming for teaching, assessing and certifying students in credit scores, insurance, credit cards, student loans, mortgages, taxes, stocks, savings, 401k's and other critical concepts that map to national financial literacy standards. Students can access the Trustmark Financial Scholars Program anywhere with internet access including their phone, iPad, laptop or desktop computer.
"The current economic crisis has made clear the need for financial education. Knowing the basics of personal banking as well as the larger financial world is a key step to creating lifelong learners who are responsible members of society," said Trustmark City of Jackson President Bernard Bridges. "If we can better educate the students of today, then they will become the financially responsible citizens of tomorrow."