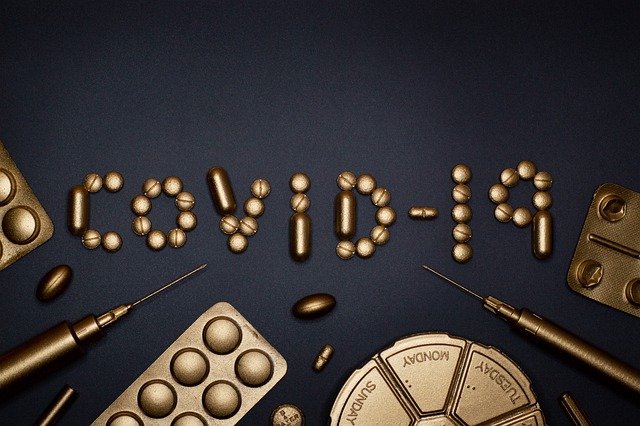 Tougaloo, MS —In partnership with the Mississippi State Department of Health, Tougaloo College is hosting vaccination events beginning March 10, 2021 and will continue throughout April. Amidst the spread of COVID-19 cases and other known variants, local health officials encourage the public to continuously practice safety guidelines to avoid the risk of getting infected with the virus. Although the state has lifted its mask mandate, people are still strongly encouraged to wear it whenever out in public spaces.

Tougaloo alumni Dr. Obie McNair, MD and Dr. Myrna Alexander-Nickens, MD, are the program advisors ensuring proper vaccination protocols. Committed to ensuring students, faculty, and staff's health and safety on campus, Tougaloo College took a step further to make the vaccine accessible. Dr. McNair and other healthcare professionals are administering the vaccine to college students and employees during the vaccination events. With an apparent racial disparity in vaccine administration to minorities, State Health Officer Dr. Thomas Dobbs previously addressed the concern citing "trust and access" as two key roadblocks. Many black communities remain hesitant about being vaccinated despite efforts to educate and provide information about the vaccine's safety. 

While the pandemic has undoubtedly impacted the entire country, ethnic minorities are the hardest hit. Studies and research suggest that social factors such as socioeconomic status, access to health care, underlying conditions, and certain occupations, increase their chances of being exposed to the virus, placing them at high risk.
Gary Anderson, Assistant Director of the Tougaloo College Owens Health and Wellness Center said, "The well-being of everyone on campus remains a priority. More importantly, Tougaloo College President Dr. Carmen J. Walters stresses the importance of maintaining a safe and healthy environment during these unprecedented times. We are excited that this day has finally come for our employees to get vaccinated. It adds another layer to the fight against COVID-19 and hopefully gets us a step closer to returning to a sense of normalcy."
As the state continues its efforts to vaccinate residents, it relies on community leaders to use their influence to encourage individuals to get vaccinated—it was through the nurturing relationships between the College and healthcare entities that ultimately made this event possible.

On February 12, 2021, the College hosted a virtual panel discussion featuring Dr. Anthony Fauci, M.D., director of the National Institute of Allergies and Infectious Diseases, Thomas Dobbs, M.D., state health officer for the Mississippi State Department of Health, Obie McNair, M.D., physician and chief operating officer of Central Mississippi Health Services, Inc., and Myrna Alexander-Nickens, M.D., cardiologist at The University of Mississippi Medical Center, discussing the impact of COVID-19 on minorities in Mississippi and the implications of being vaccinated. "In times of uncertainty, we make an effort to be vigilant in preparing ourselves to fight against this public health crisis. By understanding the importance of vaccination as well as prevention, we become stewards of our community. We also aim to set an example to our Tougaloo students who are pursuing healthcare studies, driven to learn more while gaining deeper knowledge in their field," said President Walters.

Some of the medical providers and staff who volunteer to participate in vaccine administration include Dr. Janice Bacon, MD; Valerie Bacon, RN; Sharon Davis, Receptionist; Dr. Lionel Fraser, MD; Montoyae Levy, FNP; Rita James, MA; and Melissa McClendon, LPN. Tougaloo students and employees must contact the Owens Health and Wellness Center to schedule an appointment. The Campus Clinic invites individuals who have already received the vaccine to participate in baseline data collection by submitting documentation to ohwc@tougaloo.edu to help keep track of the state's vaccine distribution count.