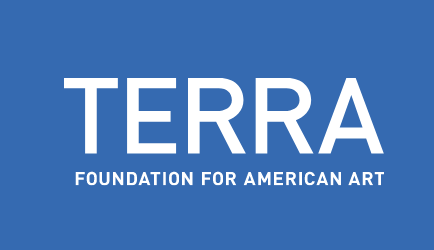 Contact: Kathleene Quinn
Communications Specialist/Staff Writer
Office of Communications and External Relations
Phone: (601) 977-7904
Tougaloo College recipient of Terra Foundation Award for Art Collection Projects
Tougaloo, MS, May 14, 2021 — The Terra Foundation established the "Re-envisioning Permanent Collections" program to encourage museums to delve more deeply into their collections to reveal a fuller multiplicity of artworks and voices that have shaped, in the past and up through the present, the artistic and cultural heritage of the US.
The foundation announced the awarding of $2.5 million in grants to 35 arts and cultural organizations, to support permanent collection reinstallation planning and implementation as well as the development of temporary exhibitions drawn from museum collections. Further, the foundation's commitment to prioritizing equity and inclusion and to evolving the field of American art at large extends beyond artistic content and encompasses support for new, more inclusive models of research, interpretation, and collaborative engagement in exhibition planning and development.
"These projects reflect the important work being done in the field to expand narratives of American art in order to embrace more inclusive histories that reflect a diversity of voices and experiences in the telling of those stories," said Sharon Corwin, Terra Foundation for American Art President and CEO. "We share this commitment to re-envisioning American art history and are honored to support these grant recipients from across the country in realizing their projects."
Among the recipients is the Hood Museum of Art at Dartmouth College, which aims to advance dialogues regarding what constitutes American art. Its first major thematic installation of the museum's American art collection will feature not only Euro-American, African American, Latin American, and Asian American artists, but also—for the first time—traditional and contemporary Native American art alongside early-to-contemporary non–Native American art.
Accompanied by public programs, an academic conference, and a scholarly publication, the exhibition will survey artistic responses to the natural world, contending with themes such as climate change, food acquisition and security, and individual and community relationships with the environment.
Tougaloo College received a $75,000 grant designated for the upcoming exhibition entitled, "FREEDOM: Tougaloo College's Abstract Expressionism and the Civil Rights Movement." Through the interpretive lens of freedom, a reinstallation project of the College's art collection will consider the connections between modernism and the struggle for civil rights. Works by renowned artists Romare Bearden, Fritz Bultman, Richard Mayhew, Robert Motherwell, Thomas Sills, and Alma Thomas will be presented alongside historical images from the College's civil rights archives addressing Black equality and freedom by a racially integrated group of artists. The exhibition will be on display on October 1, 2021, in the Ronald O. Schnell Art Gallery located in the Bennie G. Thompson Academic and Civil Rights Research Center. 
"I am moved and inspired by the founders of the Tougaloo College Art Collection. We can learn from their heroic acts and the legacy they left. The founding committee, The New York Art Committee for Tougaloo College, was led by Dore Ashton, who, in 1963 during the modern American Civil Rights Movement, organized the donation of exceptional works of art to Tougaloo College, establishing the first modern art collection in Mississippi. The committee set out to advance freedom in America using art as the focus and the magnet, and the opportunity to re-envision these gifts, and later gifts from David C. Driskell and Romare Bearden, in a permanent installation is a love letter to these remarkable activists. We are incredibly grateful to the Terra Foundation for their partnership and support as we seek to preserve and present this very important civil rights story," said Turry M. Flucker, Tougaloo College Art Collections Curator and Director.
"We pay homage to these great artists by honoring their legacy and contributions to civil rights. We are extremely honored to showcase these magnificent artworks through our exhibition highlighting this significant movement that today still advances freedom in America—an extraordinary gift to pass from one generation to another," said Dr. Carmen J. Walters, President of Tougaloo College.
About Terra Foundation
The Terra Foundation for American Art is dedicated to fostering exploration, understanding, and enjoyment of the visual arts of the United States for national and international audiences. Recognizing the importance of experiencing original works of art, the foundation provides opportunities for interaction and study, beginning with the presentation and growth of its own art collection in Chicago. To further cross-cultural dialogue on American art, the foundation supports and collaborates on innovative exhibitions, research, and educational programs. Implicit in such activities is the belief that art has the potential both to distinguish cultures and to unite them.