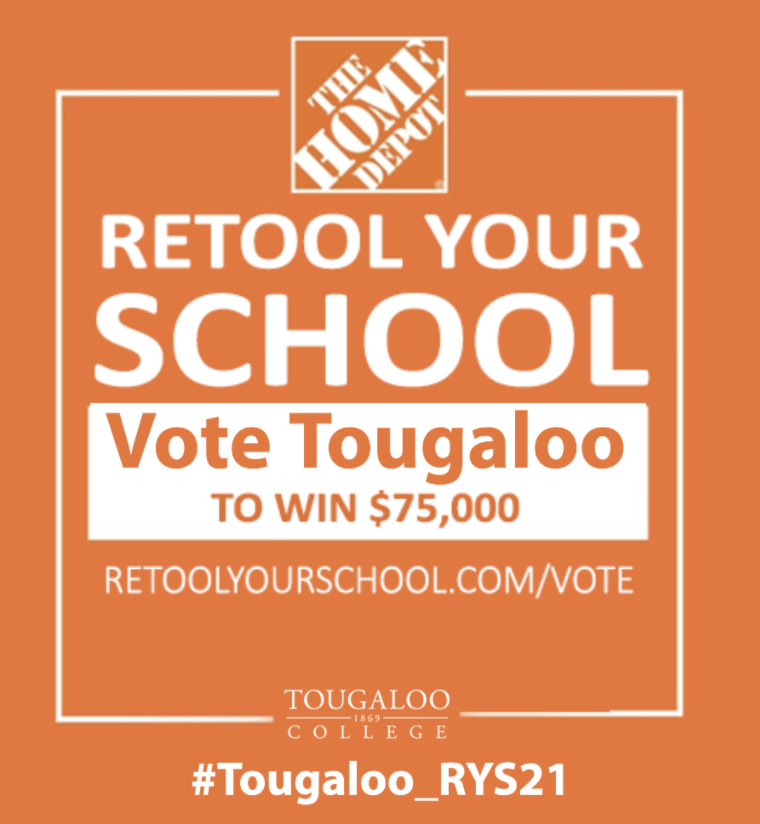 For Immediate Release
Tougaloo, MS, April 27, 2021—The 2021 Home Depot Retool Your School Program proved to be a success following the announcement of the 30-winning Historically Black College and Universities (HBCUs) by Home Depot on Thursday, April 15, 2021. Tougaloo College, along with Jackson State University and Coahoma Community College, are three selected HBCUs to receive campus improvement grants this year.
"Since 2009, The Home Depot has continued to increase its investment in campus improvements for HBCUs," said The Home Depot's Chief Diversity, Equity & Inclusion Officer Derek Bottoms. HBCU students, alumni, and advocates were encouraged to cast votes for the HBCU of their choice until March 15.
"By supporting our students through the improvement of campus facilities and providing them with the right resources for learning, we encourage them to be more competitive in their education and to prosper as young scholars and future leaders. We are honored to be selected in this year's Retool Your School campaign," said Carmen J. Walters, Ph.D., President of Tougaloo College.
Tougaloo College, one of the top performers this season, placed first place in the Cluster 3 and earned the Campaign of the Year award, winning a total of $120,000 from Home Depot's Retool Your School Program.