Tougaloo continues to trailblaze with conversations on social justice and race equity in the 21st century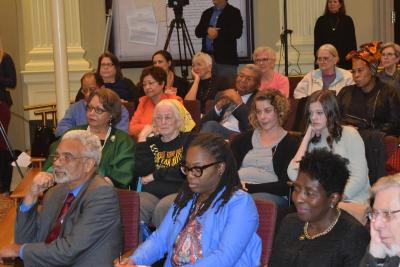 As part of Mississippi's Bicentennial Celebration and the opening of the Museum of Mississippi History and Civil Rights Museum, Tougaloo College, the Margaret Walker Alexander Research Center at Jackson State University, Smith Robertson Museum and Cultural Center, the Mississippi Department of Archives and History, and the Mississippi Book Festival co-sponsored a panel discussion entitled, "How Mississippi Changed America," conversations about the Civil Rights Movement in Mississippi and the Nation on Thursday, December 7th at the Old Capitol Museum.
Jackson native and national award-winning broadcast journalist, Randall Pinkston, moderated a discussion on the importance of social justice in the 21st century.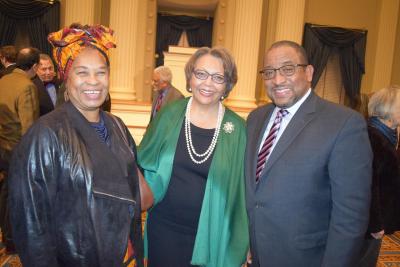 Among the panelists were prominent historians, scholars, and experts including Charles E. Cobb, Jr., professor, journalist, former activist and senior analyst at all.Africa.com; Emilye Crosby, professor of History and coordinator of Black Studies at the State University of New York/Geneseo; Francoise N. Hamlin, associate professor of Africana Studies and History at Brown University; and Tiyi Morris, associate professor of African American and African Studies at Ohio State University.
Following the panel discussion, W. Ralph Eubanks, visiting professor of English and Southern studies at the University of Mississippi and former editor of the Virginia Quarterly Review, moderated a conversation with panelist Clayborne Carson, American history professor and founding director of the Martin Luther King Jr. Research and Education Institute at Stanford University.