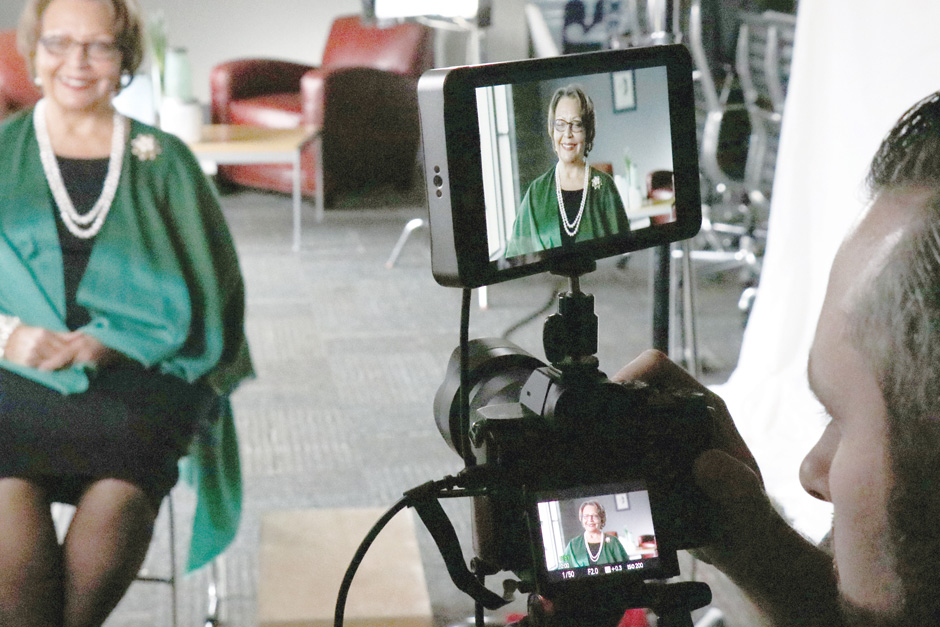 Tougaloo College will be featured as a part of a documentary series entitled, Voices of the Civil Rights Movement, which is a multimedia collaboration of Comcast NBCUniversal and the Equal Justice Initiative. This documentary seeks to honor the legacy and impact of the men and women who championed racial equality in the United States.
Of the College's involvement in the Civil Rights Movement, President Beverly Wade Hogan states, "Tougaloo has built a strong bridge between its campus life and its community life. The college's [mission] was broader than just the boundaries of the campus. The full essence of education is to lift up our communities and transform individuals who will transform society." 
The Voices of the Civil Rights Movement project initially launched in 2013 as "His Dream, Our Stories" to commemorate the 50th anniversary of the March on Washington for Jobs and Freedom, where Dr. Martin Luther King Jr.'s iconic "I Have a Dream" speech became a rallying cry for the movement. Today, the docu-series presents more than 15 hours of gripping firsthand accounts, historical moments and stories submitted by the public.
President Hogan eloquently describes the narrative of Tougaloo's social justice foundation. "There was a real need for social change to occur in Mississippi and it started here at Tougaloo with our Tougaloo Nine who integrated the downtown  library. From that, people began to participate more, and the movement took on a life of its on in Jackson, MS," she adds.
"Tougaloo became a safe haven and ground zero for the movement. If they could just get through the gates of Tougaloo College, they knew they would be safe. Civil rights leaders and organizers would meet in Woodworth Chapel. The Freedom Riders came here. The ones who established the freedom schools came here. Everyone who came to Mississippi to promote social change, came to Tougaloo College."
For more information, visit www.voicesofthecivilrightsmovement.com.