Miss Tougaloo
Mallory E. Greer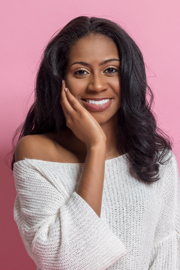 Mallory E. Greer is a native of the gateway to the delta – Yazoo City, Mississippi. She is the daughter of Susie Greer and the late Edward Greer. Greer graduated from Yazoo County High School, where she was ranked in the top five percent of her class. Mallory is a senior Biology major, and she played an active role in her college community as soon as she touched the hallowed grounds of Tougaloo College. Mallory is a member of Alpha Kappa Alpha Sorority, Incorporated, Tougaloo Ambassadors for Meritorious Scholars, and the National Association for the Advancement of Colored People. Greer has also served as the 2017-2018 Miss Sophomore and the 2018-2019 Junior Class President. After graduation, Mallory plans to enroll in a Doctor of Pharmacy program in hopes of becoming a Pharmacist. Her campaign platform was "BECOMING A BETTER YOU!" She encourages all of her peers to be the best they can be while developing into an EAGLE of Tougaloo College.
Mallory lives by the motto, "She is clothed in strength and dignity, and she laughs without fear of the future."
Mister Tougaloo
Houston Sneed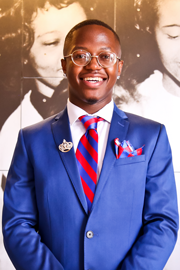 Houston Sneed is a senior Sociology and Social Work major from Batesville, Mississippi. He is the youngest child of Monique Sneed and Lamont Wagner. Houston graduated from South Panola High School in spring 2016. He began his matriculation at the Prestigious and Historic Tougaloo College in the fall of 2016. Upon entering the gates of Tougaloo College, Houston set his self apart by forming genuine relationships with his fellow eaglets from all walks of life. Throughout his time at the Eagle Queen, he has maintained a 3.3 G.P.A. and served in organizations such as: Pre-Alumni Council, NAACP, Toastmasters International, the Sociology Club, and the Reuben V. Anderson Pre-Law Society. Houston also served as a Resident Assistant during his junior year. Through his work as a Resident Assistant, he gained the confidence and interpersonal skills to be an effective student leader on campus. Houston believes in showing love and respect to his peers, faculty, and staff. His platform, "Need for Sneed," highlights the need to bring all students from different backgrounds together to empower and support each other to develop relationships that will benefit them all. His platform also focuses on the mental health of students. Houston feels as if the mental health of students is overlooked or often ignored. During his reign as the 19th Mister Tougaloo College, Houston plans to empower all students and aspires to serve as a role model for students who entered Tougaloo College just like him.
Houston's Motto: "Our Future is our Confidence and Self-Esteem." - Tupac Shakur