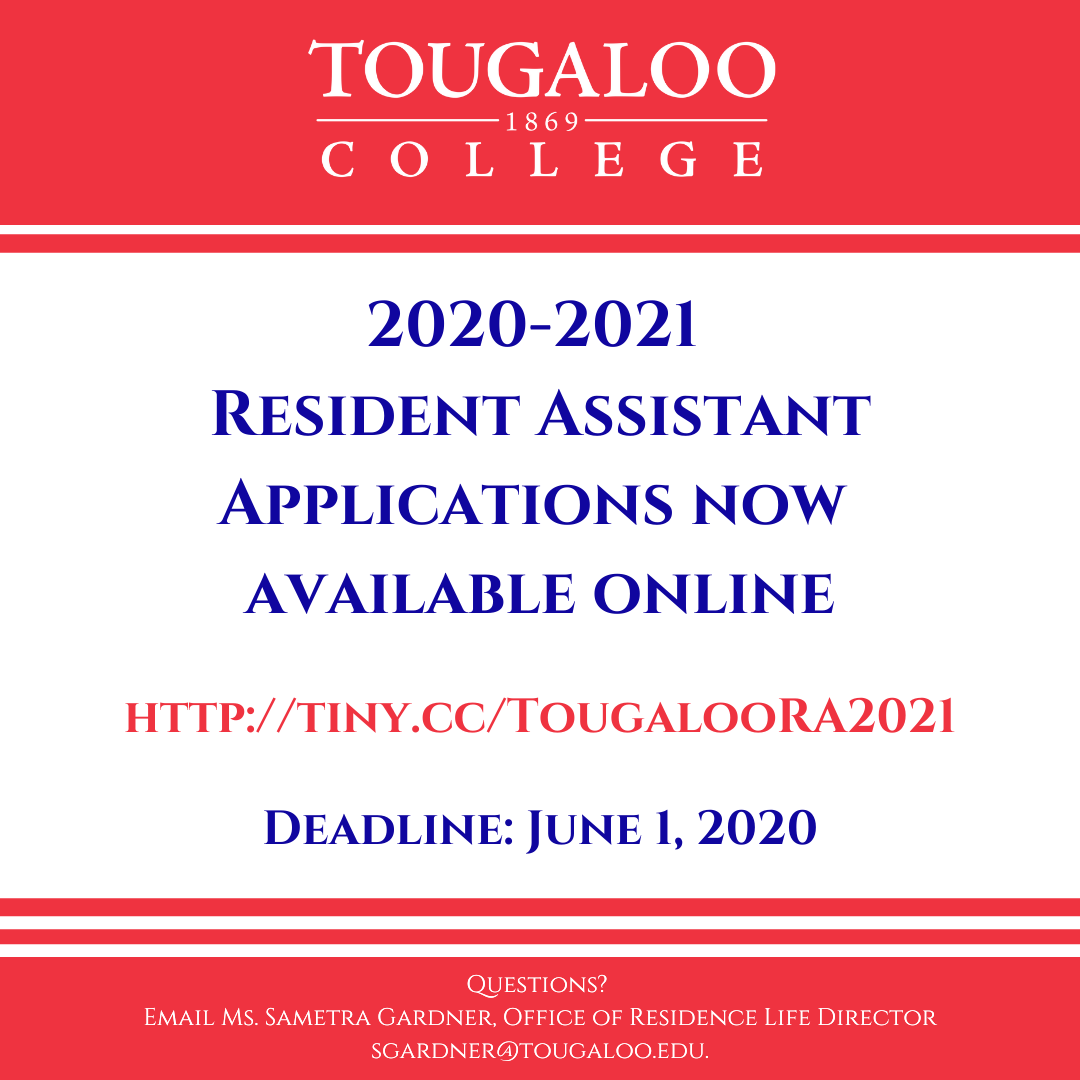 2020-2021 Resident Assistant Qualifications:
Full time student (12 hrs. or more).
Approved for work study by the Office of Financial Aid.
Financially current with the College.
Must have a cumulative Grade Point Average at the application submission of 2.8 or above on a 4.0 scale. 
Must maintain a GPA of 2.8 and above during position tenure.
Must be classified as a sophomore or above, having matriculated at Tougaloo College for at least one year (except in the case of SGA freshmen class officers).
Must have a pleasant personality and be willing to dedicate a sufficient amount of time to organizational related activities for the full academic year (August-May).
Application Process:
Submit Online Application with Supporting Documents (e.g. letters of recommendation, resume, completed personal statement, unofficial transcript) by June 1, 2020.
Applications will be reviewed by Residence Life Staff.
All selected applicants will be notified of their selection for an interview.
Each selected applicant will be interviewed by The Office of Residence Life within 2 weeks.
Final selections will take place after each applicant has been interviewed. Each applicant will be notified of the results.