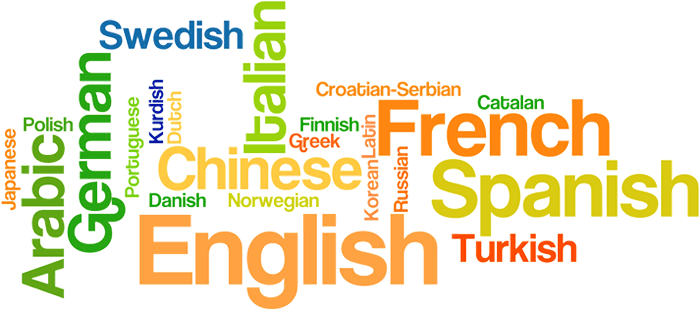 Tougaloo College is a liberal arts college with faculty members representing a variety of cultural backgrounds. As part of the College, the Modern Languages unit promotes an understanding of and respect for world cultures. Through the study of world languages and cultures, we strive to prepare our students to be dynamic and effective members of a global community.
The Department of English and Modern Languages offers courses in the study of languages that span the globe. Our current offerings include Spanish, French, Arabic, Japanese, Chinese and Korean. Our students also have unique opportunities to study abroad to enhance their interaction with language from other global spaces.
General Education Requirement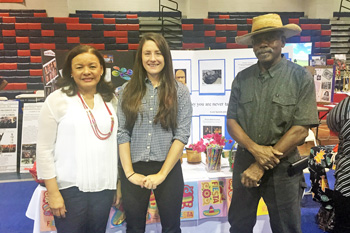 The General Education program at Tougaloo is designed to develop important skills and the knowledge needed to prepare students for graduate and professional schools and for life and work in a global society. As a part of the General Education requirements, students must take two semesters of the same modern language, beginning at the Elementary level (101 & 102). Students who took a modern language in high school have the opportunity to test out of one or two elementary level language courses prior to enrolling in the intermediate level course. Arabic, Korean, Chinese, French, Japanese and Spanish courses are eligible to fulfill this requirement.
Modern Language Classes Offered
 
 

Arabic

 

 
 
 
 
Class #

Class Name

Credit Hours

 
 
 
 
 
 
 
ARB 101

Elementary Arabic I

3

 
 
 
 
 
 
 
ARB 102

Elementary Arabic II

3

 
 
 
 
 
 
 
ARB 201

Intermediate Arabic I

3

 
 
 
 
 
 
ARB 202

Intermediate Arabic II

3

 
 
 
 

 

 

 
 
 
 

Chinese (Mandarin)

 

 
 
 
 
Class #

Class Name

Credit Hours

 
 
 
 
 
 
 
CHI 101

Elementary Chinese I

3

 
 
 
 
 
 
 
CHI 102

Elementary Chinese II

3

 
 
 
 
 
 
 
CHI 201

Intermediate Chinese I

3

 
 
 
 
 
 
CHI 202

Intermediate Chinese II

3

 
 
 
 
 
 
 
 
 
 

French

 

 
 
 
 
Class #

Class Name

Credit Hours

 
 
 
 
 
 
 
FRE 101

Elementary French I

3

 
 
 
 
 
 
 
FRE 102

Elementary French II

3

 
 
 
 
 
 
 
FRE 201

Intermediate French I

3

 
 
 
 
 
 
 
FRE 202

Intermediate French II

3

 
 
 
 
 
 
FRE 311

Special Topics in French

3

 
 

Japanese

 

 
 
 
 
Class #

Class Name

Credit Hours

 
 
 
 
 
 
 
JPN 101

Elementary Japanese I

3

 
 
 
 
 
 
 
JPN 102

Elementary Japanese II

3

 
 
 
 
 
 
 
JPN 201

Intermediate Japanese I

3

 
 
 
 
 
 
JPN 202

Intermediate Japanese II

3

 
 
 

Korean

 

 

 
 
 
 
Class #

Class Name

Credit Hours

 
 
 
 
 
 
 
KOR 101

Elementary Korean I

3

 
 
 
 
 
 
 
KOR 102

Elementary Korean II

3

 
 
 
 
 
 
 
KOR 201

Intermediate Korean I

3

 
 
 
 
 
 
KOR 202

Intermediate Korean II

3

 
 
 
 

Spanish

 

 

 
 
 
 
Class #

Class Name

Credit Hours

 
 
 
 
 
 
 
SPA 101

Elementary Spanish I

3

 
 
 
 
 
 
 
SPA 102

Elementary Spanish II

3

 
 
 
 
 
 
 
SPA 201

Intermediate Spanish I

3

 
 
 
 
 
 
 
SPA 202

Intermediate Spanish II

3

 
 
 
 
 
 
SPA 311

Special Topics in Spanish

3