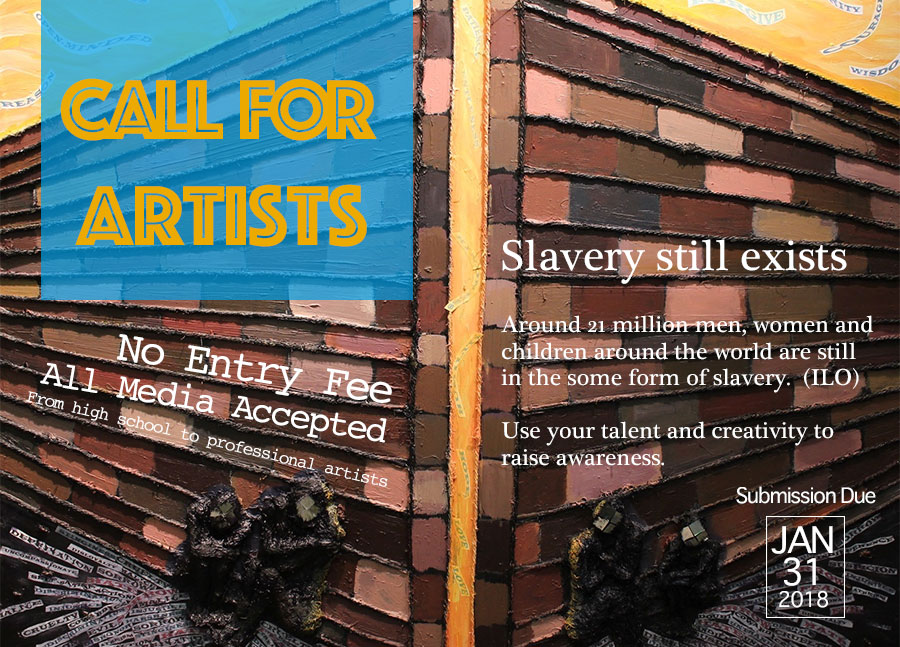 Tougaloo College, Modern Day Slavery Project is seeking art works from artists who can help raise awareness of Modern Day Slavery. The following examples represent slavery in today's society: Individuals held against their will in domestic servitude; child labor or bonded labor on a local, national and international scale; forced marriage, sex trafficking, and mass incarceration. There may even be a slave living next door to you ( The Slave Next Door: Human Trafficking and Slavery in America Today by Kevin Bales and Ron Soodalter)
Artists have the power to speak to the world against the injustices in the world. All accepted works will be exhibited in the Bennie G Thompson Gallery during  March 2018, Humanities Festival  Week. Participating artists will be notified and  invited to an opening reception.
What is Modern Day Slavery Project at Tougaloo College?
Tougaloo College's Institute for the Study of Modern Day Slavery strives to unite scholars, students, activists, policymakers, schools, community leaders, and community members in an effort to bring awareness and action in addressing the horror of modern day slavery and the realities of that horror with the ultimate goal of eradicating current forms of slavery.  Click here to learn more about Modern Day Slavery.
How to Submit?
Download the form here.
Fill the form and send via email to: tcmdsart@gmail.com or jgilbert@tougaloo.edu   jmmaberry@tougaloo.edu 
Questions: Call Johnnie Maberry at 601-977-7743 (Please leave a message if no answer.)