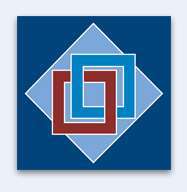 In the late 1970s, the federal government established Area Health Education Centers (AHEC) to address health manpower distribution through community based initiatives. Mississippi AHECs link the resources of university health science centers with local planning, educational and clinical resources. This network of health-related institutions provides multidisciplinary educational services to students, faculty and local practitioners, ultimately improving health care delivery in medically underserved areas.
Area Health Education Centers (AHECs) are academic and community partnerships that provide health career recruitment programs for K-12 students and increase access to health care in medically underserved areas. AHECs address health care workforce issues by exposing students to health care career opportunities that they otherwise would not have encountered, establishing community-based training sites for students in service-learning and clinical capacities, providing continuing education programs for health care professionals, and evaluating the needs of underserved communities.
Since its doors opened in February 2009, Central Mississippi Area Health Education Center (Central MS AHEC) has focused on the development of programs to increase the quality and number of primary and allied health care providers in the central part of the state through the development of K-12 pipeline programs and the provision of quality continuing education activities. This has been done primarily through partnerships and collaborations with organizations sharing the same goals and objectives. Examples of these organizations include the Mississippi Job Corps, the Mississippi State Department of Health and Jackson State University.
Central MS AHEC supports and advances the improvement of the health of individuals and communities by transforming health care through education and training by offering the following: 1) Development of pipeline programs that provides educational programs for K-12 and undergraduate students that increase knowledge of healthcare and health care careers and 2) Providing continuing education to existing health care providers in an effort to improve the quality of care for all Mississippians.
Mission
The mission of the Central MS AHEC Program is to address the state's health and health workforce needs by developing and implementing educational programs in partnership with academic institutions, health care agencies, and other organizations committed to improving the health of the people of Mississippi. These programs are targeted toward:
Improving the distribution and retention of healthcare providers with a special emphasis on primary care and prevention.
Improving the diversity and cultural competence of the health care workforce in all health disciplines.
Enhancing the quality of care and improving health care outcomes.
Addressing the health care needs of underserved communities and populations.
Vision
The primary function of the Central Mississippi Area Health Education Center is the elimination of health care disparities through increased availability and access of quality health care to all medically underserved populations and other identified Health Professional Shortage Areas (HPSA). Central MS AHEC is committed to developing sustainable practices that meet the needs of the present without compromising the welfare of future generations. This requires the development of strategies that enable us to move toward sustainability while enhancing the value offered to the communities we serve.
Values
Above all, we are honorable in our actions and we hold honesty and integrity as our guiding principles. We recognize that we are privileged to contribute to our target populations' growth.
Our partners are critical to our success. We value their proficiency, expertise, knowledge, and vision. We know that, driven by the imagination and enthusiasm of our partners, our organization's potential is unlimited. We treat all partners with respect, trust, and lead through competence, creativity and teamwork.
Our customers are critical to our success. We are customer-focused, responsive, sensitive to cultural realities, and driven to exceed our customers' expectations. Quality is our signature and we take pride in everything we do.
Contact Information
We are here to help you. Feel free to call, email, visit, or write the Central Mississippi AHEC.
Mailing Address:
Central Mississippi Area Health Education Center
Jackson Medical Mall
350 W. Woodrow WIlson, Suite 3320
Jackson, MS 39213
 601-987-9463
 601-987-8732 (fax)

Contact:

Sandra Hayes, DrPH, MPH, MCS
Executive Director
Tougaloo College Owens Health and Wellness Center
  601-977-4437
  shayes@tougaloo.edu