Tougaloo College
Presidential Lecture Series
"Critical Conversations About Social Justice and Racial Equity"
Tougaloo College, throughout its 148-year history, has been at the forefront of facilitating social justice and racial equity conversations. On the eve of Tougaloo celebrating its 150th Anniversary, the College will convene a two-year long critical examination of social justice and racial equity conversations in the 21st century and use this opportunity to connect people to issues in ways that will promote greater understanding, acceptance of differences, and racial reconciliation.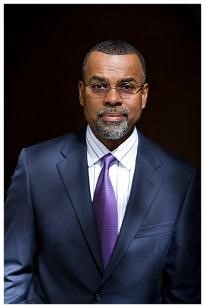 The inaugural conversation, "Social Justice in the 21st Century, Myth or Reality?" will be examined and discussed during the Presidential Lecture, Thursday, October 26th, 6:00 p.m. in historic Woodworth Chapel at Tougaloo College. The guest lecturer will be renowned author, professor of African American studies at Princeton University, social justice advocate, and television commentator Dr. Eddie S. Glaude, Jr., a noted author who speaks to the black and blue in America. His most well-known books, Democracy in Black: How Race Still Enslaves the American Soul, and In A Shade of Blue: Pragmatism and the Politics of Black America, take a wide look at black communities and reveal complexities, vulnerabilities, and opportunities for hope.
Glaude is the William S. Tod Professor of Religion and African American Studies at Princeton University and chair of the Department of African American Studies, a program he first became involved with shaping as a doctoral candidate in Religion at Princeton. He holds a master's degree in African American Studies from Temple University, and a Ph.D. degree in Religion from Princeton University. He began his teaching career at Bowdoin College. He has been a visiting scholar at Amherst College and Harvard. In 2011, he delivered Harvard's W. E. B. Du Bois Lectures. In 2015, he was awarded an honorary doctorate from Colgate University. He is a columnist for Time Magazine and regularly provides commentary on radio and television news programs like Democracy Now, Morning Joe, and the 11th Hour.
Click here for your personal invitation
Event Date:
Thursday, October 26, 2017 - 6:00pm