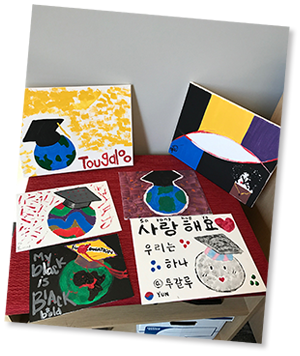 If you are interested in studying abroad, your first step is to complete the Education Abroad Questionnaire. We will contact you to schedule a meeting to discuss your education abroad options.
If you are interested in studying abroad, then you will need to get a United States passport. The Center has developed Passport 101, to assist you, if you still have questions feel free to contact the Center for International Studies and Global Change.
Third-party Providers
The following study abroad providers are authorized providers for Tougaloo College.
There are plenty of programs to choose from!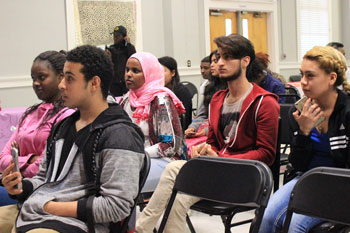 Faculty-Led Programs
CISGC is currently working with a number of Tougaloo faculty to develop custom-designed faculty-led study abroad programs for undergraduate students. These faculty-Led Study Abroad Programs will be administered by CISGC in partnership with faculty and staff program leaders. If you are interested in joining a class with a student abroad component, please make initial inquiries with your professor, academic advisor or CISGC.
Special Projects
Historically Black Colleges and Universities China Scholarship Network

Tougaloo College students interested in exploring opportunities for academic research and professional study can apply for the China Study Abroad Scholarship through the HBCU-China Scholarship Network. The Chinese Ministry of Education awarded the scholarships to assist students attending Historically Black Colleges and Universities (HBCUs) with the cost of studying in another China.

In 2014, the HBCU – China Scholarship Network became a consortium of Historically Black Colleges and Universities (HBCU) formed by a pilot group of eight HBCU presidents, including President Beverly Wade Hogan of Tougaloo College, to facilitate the implementation of 1,000 long-term scholarships awarded to HBCUs by Chinese Vice Premier Liu Yandong. The Network serves as an umbrella organization to manage the China scholarship program, including tracking participating HBCUs, their students and usage of the scholarships.

Under the scholarships, students can study in China for a period of 6 weeks up to 2 years. The scholarships are funded by the Chinese Ministry of Education.

Chinese Government Funding Commitment

Tuition
Room & Board
Some meals

Student or Sponsor Commitment

International airfare (round trip)
Chinese visa fees
Travel insurance
Discretionary spending money while in China, including some meals

Wilson Global Communications serves as the clearinghouse for the Network in the U.S., managing and coordinating international communication and activities of the Network to facilitate partnerships formed between Network member institutions and Chinese universities. In coordination with Wilson Global, the China Education Association for International Exchange (CEAIE), the appointed arm of China's Ministry of Education, serves as the clearinghouse for participating universities in China.

For more information contact the CISGC.