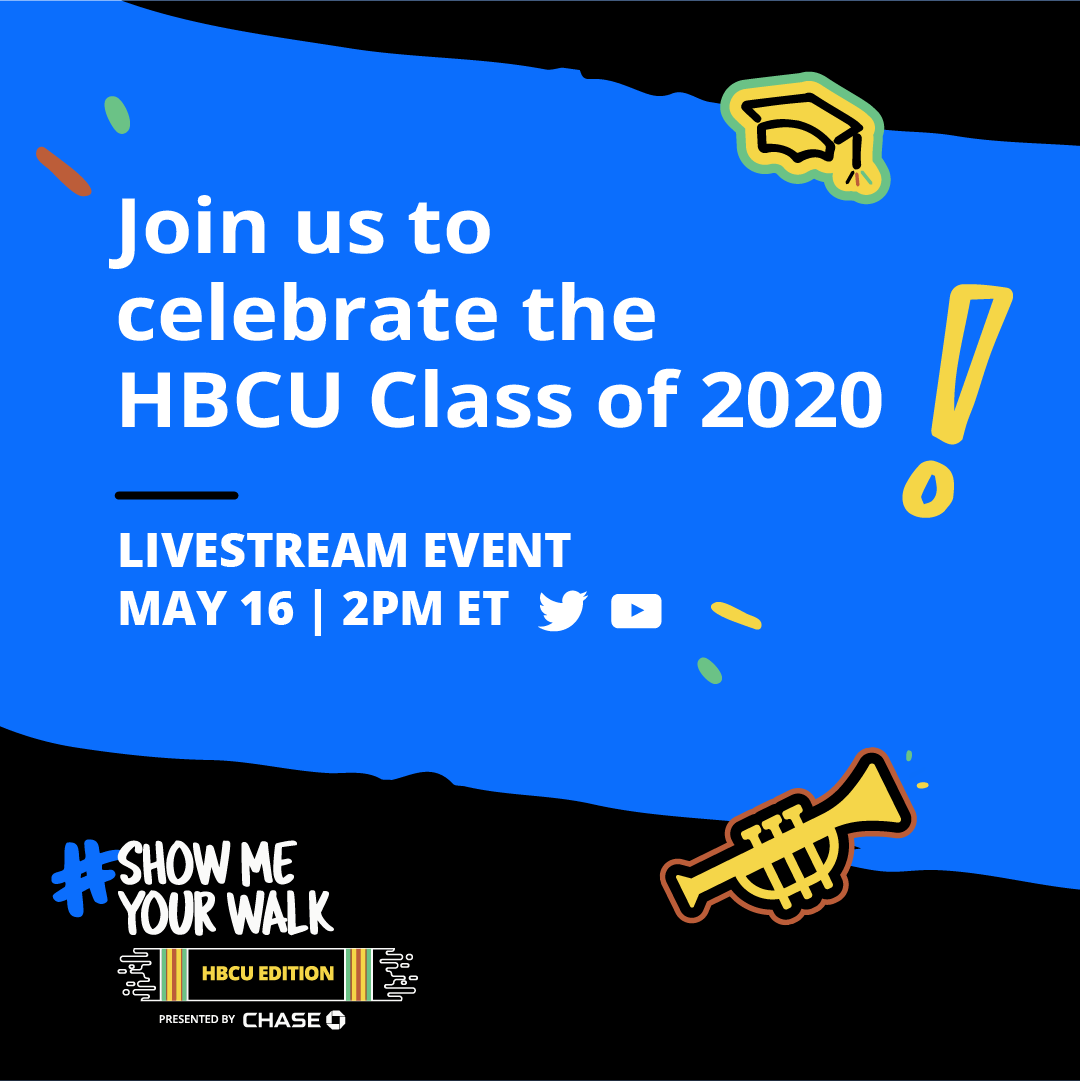 NATIONAL HBCU COMMENCEMENT CELEBRATION
Tougaloo College Class of 2020, we continue celebrating you this weekend!  In addition to the planned on-campus Tougaloo Commencement on August 2nd, your academic accomplishments will be recognized during the JPMorgan Chase Show Me Your Walk HBCU Edition, a virtual commencement ceremony, with over 70 HBCUs participating. Beginning Saturday, May 16th at 2 p.m. (EST), on the Chase Twitter and Youtube channels, 44th US President Barack Obama and other presenters will acknowledge you. Watch for a message from President Carmen J. Walters, PhD. Be sure to participate and use the hashtags #ShowMeYourWalkTougaloo and #ShowMeYourWalk when posting to your social media channels. Click here for more information.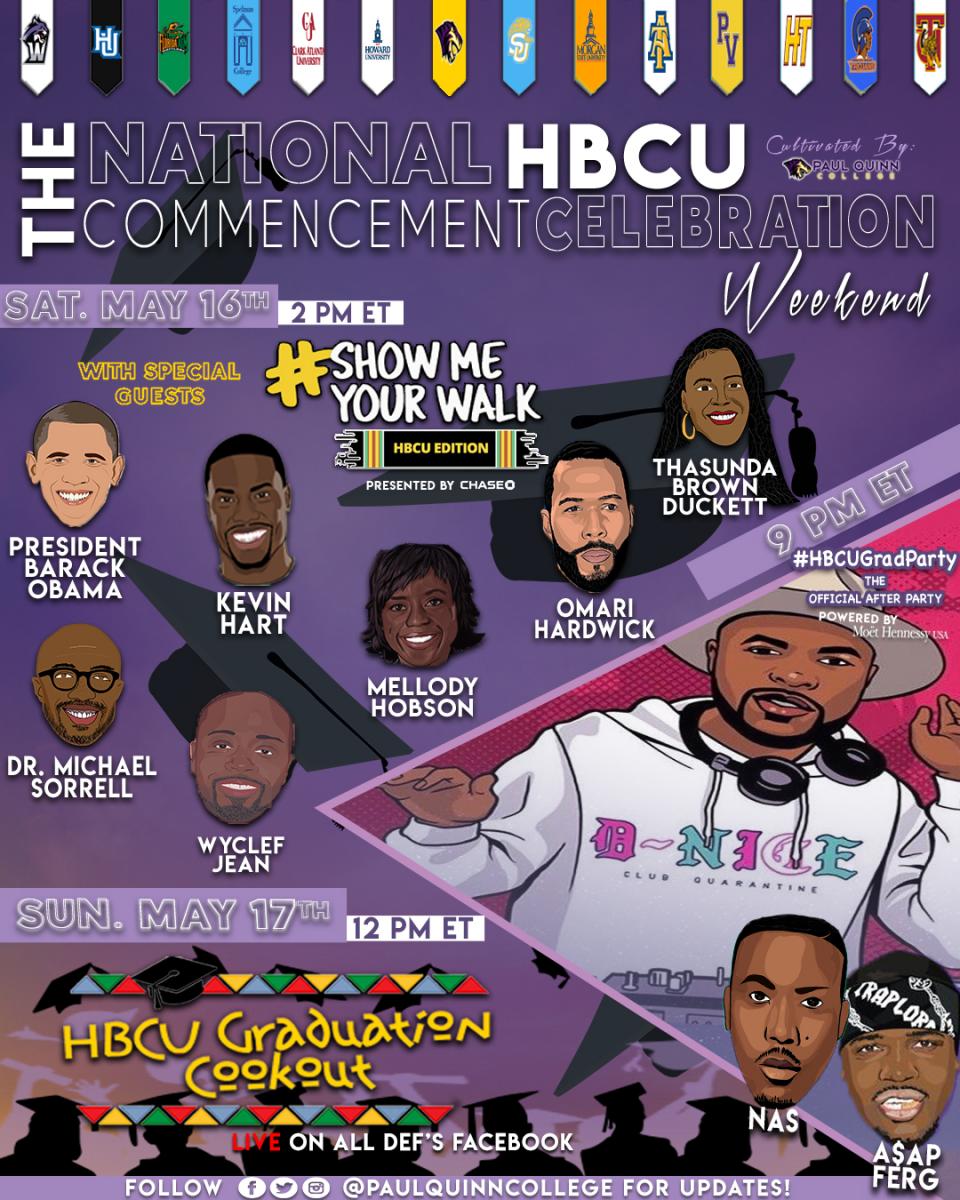 DJ D-NICE'S OFFICIAL NATIONAL HBCU COMMENCEMENT CELEBRATION AFTER PARTY
After the virtual National HBCU Commencement Celebration, attend DJ D-Nice's Official After Party Saturday, May 16th, starting at 9:00 p.m. (EST). Tune in on Instagram Live @dnice to party with Nas, ASAP Ferg and other artists. In addition to highlighting our graduates and our institution, Hennessy and the Thurgood Marshall College Fund, sponsors of the after party, intend for this after-party to raise funds for our students and College. When sharing your party pictures on social media, include the hashtags #HBCUGradPartyTougaloo and #HBCUGradParty.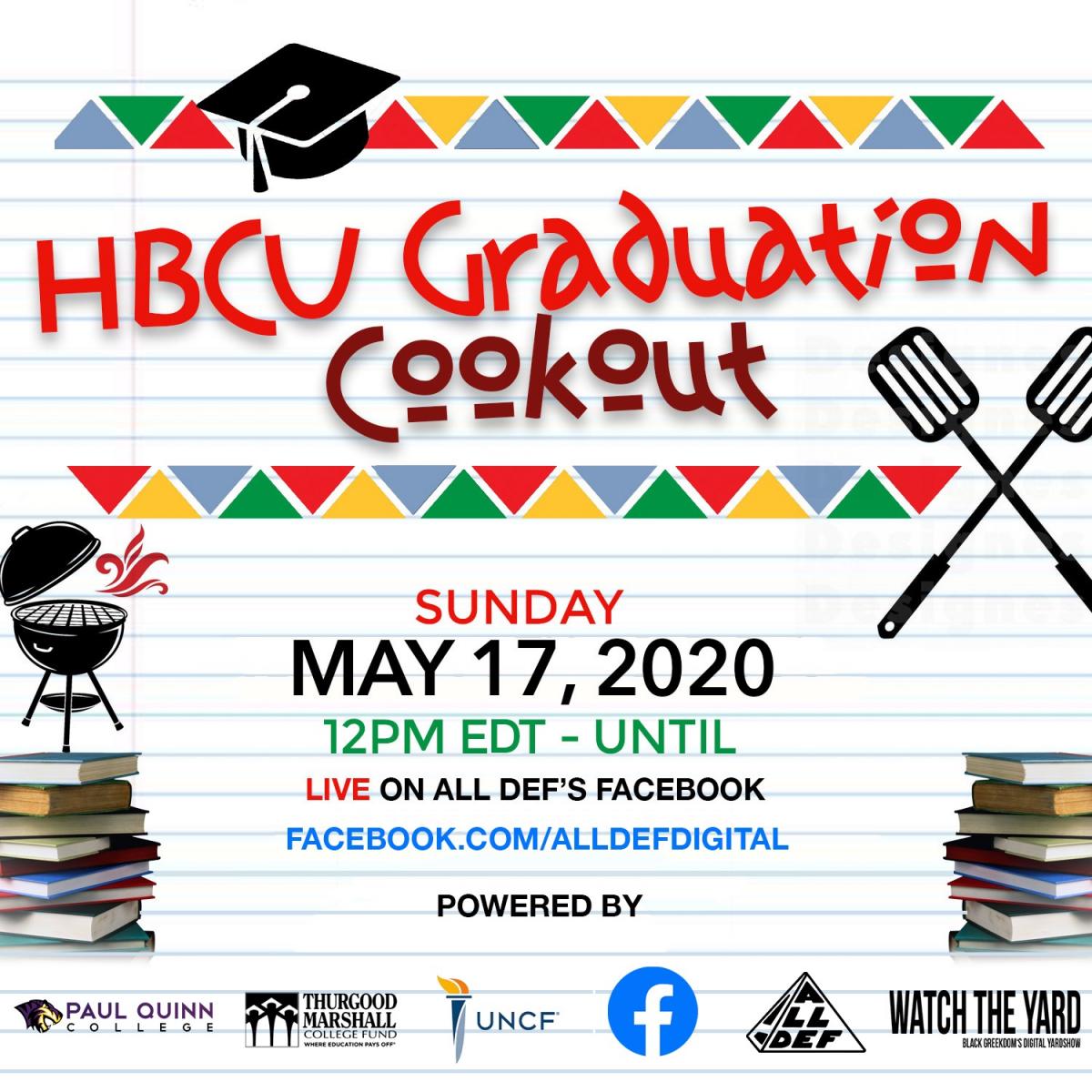 HBCU COOKOUT
Graduates, after attending the National HBCU Commencement Celebration and DJ D-Nice's Official After Party on Saturday, May 16, don't miss the HBCU Cookout Sunday, May 17, at 12 p.m. (EST). Visit FACEBOOK.COM/AllDefDigital to celebrate with supporters and alumni of HBCUs who will honor your accomplishments and speak life over your future endeavors. Class of 2020, this virtual event will include all elements of an epic cookout!
Facebook, All Def Digital, Watch The Yard, Thurgood Marshall College Fund (TMCF), Paul Quinn College, and the United Negro College Fund are hosting this event, so this is a time to represent The Loo. We encourage all Tougaloo students, faculty, staff and alumni to use the hashtags #HBCUCookoutTougaloo and #HBCUCookout when posting to your social media channels. Let's show our nation that We are Tougaloo!