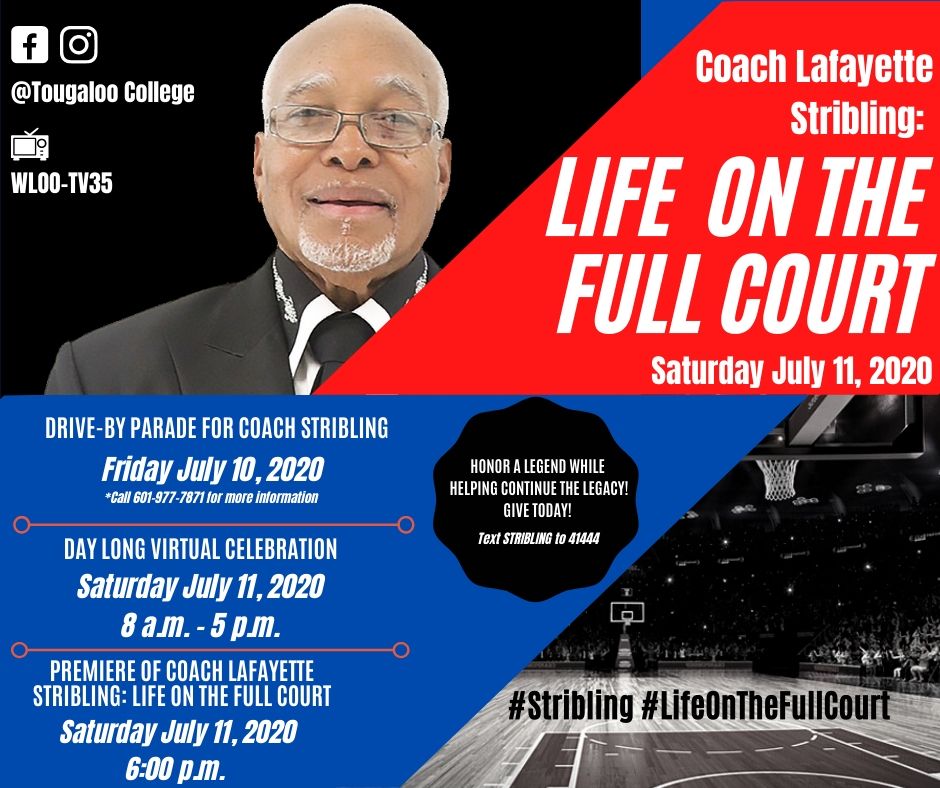 Drive- by parade
Our committee is happy to announce that we will kick off the Coach Lafayette Stribling; Life on the Full Court Virtual Event and Fundraiser on Friday July 10, 2020 with a "drive-by" parade honoring Coach Stribling. This is a celebration so all faculty, staff, alumni and friends are invited to celebrate with us! Individuals who would like to participate are asked to meet at the Cock of the Walk Restaurant (141 Madison Landing Cir, Ridgeland, MS) by 5:30PM to line up.
At 5:55PM, we will begin our trek to the Overlook Pointe Subdivision, where Coach Stribling will be awaiting our arrival safely in front of his own home. Participants are asked to wear masks and remain in their vehicles during the duration of the drive-by parade for safely purposes. Please feel free to decorate your vehicles with balloon, congratulatory signs or whatever can help make this parade a festive and exciting time for our honoree. Those who plan to participate, please RSVP by Thursday, July 9, 2020 to Coach Alvin Carter (acarter@tougaloo.edu), Coach Keith Barnes (kbarnes4@tougaloo.edu), or Eric Pilcher (epilcher@tougaloo.edu).
Day Long Virtual Celebration
Beginning at 8 a.m. (CST), Saturday, July 11th on Facebook Live and Instagram Live , you will have the opportunity to support the Tougaloo College athletic program while witnessing testimonials of students and coaches who have been positively impacted by Coach Stribling and Tougaloo College. Beginning at 6 p.m. (CST) on Tougaloo's WLOO-TV35 as well as Facebook Live and Instagram Live , watch  Lafayette Stribling: Life on the Full Court, a tribute to Coach Stribling and virtual fundraiser, benefitting Tougaloo College athletic programs and scholarships. Give your gift to Tougaloo in honor of Coach Stribling by texting STRIBLING to 41444.
Contact Ms. Sanette Langston regarding sponsorship opportunities at 601-977-7907 or by email. slangston@tougaloo.edu