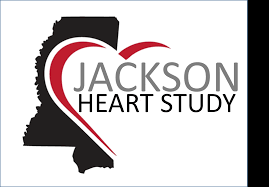 Tougaloo, MS, —Jackson Heart Study scholars participated in National Institutes of Health (NIH) Virtual Site Visit from July 27-29 to learn more about one of the country's top leading research agencies. The virtual campus visit is part of the training program, an initiative supported by the Office of Research Training and Minority Health. Prior to COVID-19 outbreak students and researchers would normally travel and visit the location in Bethesda, Maryland. 
During the virtual event, the Jackson Heart Study-Undergraduate Training and Education Center (JHS-UTEC) prepared a selection of relevant topics in public health, community service, preventive care, minority health disparities, brainstem, molecular biology and many more.  
"In my opinion, the visit was an invaluable opportunity to see the current leaders of medicine and research, and it was so inspiring seeing the diversity of ideas among the academic professionals and experts affiliated with the NIH. I was able to clearly visualize my path towards accomplishing my goals, and all of my questions were answered with both wisdom and compassion," said student participant Monia Zein. 
For the first time this year, JHS scholars also had the opportunity to present their student research as well as virtually interact with some of the NIH leaders in attendance including Dr. Gary Gibbons, Director of the National Heart, Lung and Blood Institute and Dr. Perez-Stable, Director of the National Institute on Minority Health and Health Disparities. 
"What a tremendous opportunity it was for our students to participate in the National Institutes of Health Virtual Visit. Tougaloo College remains committed to engaging students in scientific research through programs such as the Jackson Heart Study.  This engagement allowed them to gain extensive knowledge and a better understanding of some of the disparities in cardiovascular disease and most advanced cardiovascular discoveries relevant to our community," Dr. Carmen J. Walters, president of Tougaloo College, said. 
In addition to student presentations, a panel discussion was conducted to answer some of the top questions from participants. The NIH virtual site visit provided insights specially for Tougaloo College students who are majoring in the fields of natural and behavioral sciences. It allowed them to get a glimpse of the cutting-edge research tools and online databases used by scientists and researchers for their study. 
For more information about the Jackson Heart Study Program, contact Ms. Amel Mohamed, MPH, student coordinator and epidemiologist at 601-977-7781 or email aemohamed@tougaloo.edu.