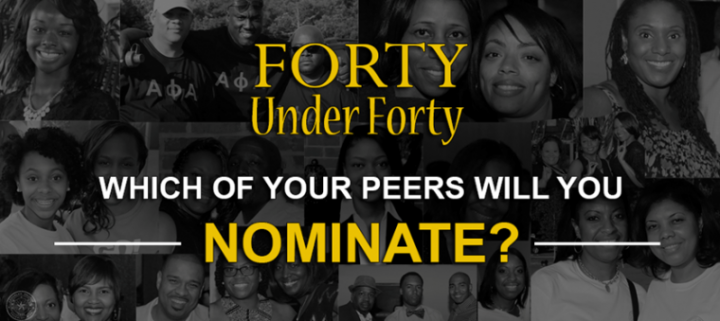 The Tougaloo College Research and Development Foundation's second annual 40 Under 40 Alumni Awards Luncheon will recognize young alumni who have made significant contributions to their career endeavors and Tougaloo College. The College developed the 40 Under 40 Alumni Award to engage, re-engage and honor the next generation of advocates, leaders and supporters for the College. Graduates under 40 make up a significant portion of the College's alumni base and their number increases each year. Honorees are selected by a committee of their peers, with support from the Research Foundation. Nominations are being accepted for the 2017 Forty Under Forty Class. To be eligible, alumni must:
Be an alumnus of Tougaloo College;
Be 40 years old or younger as of January 1, 2017;
Be listed as a college donor between July 1, 2016 and June 30, 2017;
Be able to demonstrate significant accomplishments in their respective fields;
In addition, the selection committee will be looking for evidence of professional success, community involvement and all-around amazingness. Alumni may self-nominate or be nominated by anyone.
The deadline to nominate or apply is 5:00 PM July 15, 2017. To complete the nomination application click here.
Honorees will be announced on July 31. The Forty Under 40 awards luncheon will take place on Saturday, October 14, 2017, at 12:00 Noon at Tougaloo College.
Tougaloo College
500 West County Line Road, Tougaloo, MS 39174
For more information contact:
John Rosenthall
jrosenthall@msn.com
703-624-2257
---
©2017 Tougaloo College