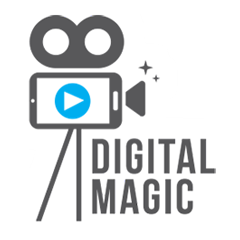 Dr. Wilma Mosley-Clopton Instructor
June 17 – 21, 2019
8:00 a.m. – 4:00 p.m.
(Monday – Friday)


Earn 8 CEUs


Camp Fee: $125
(Includes $100.00 tuition and $25 non-refundable registration fee)
Payments may be made on arrival at check-in (Holmes Hall) or sent to the mailing address below.


Digital Magic is an interactive, hands-on program that introduces participants to documentary film making by using familiar technology such as iPhones and iPads. Participants will learn valuable techniques, terminology, and research methods as they plan, film, and edit their own short videos.
This Digital Magic course is designed to encourage participants to utilize the vast research opportunities and discover resources they need to bring their own voices to life. With an educational focus on social studies, history, reading, language, and social interaction, each participant applying their research to their project while also learning a valuable art and skill – all of which help build confidence and shape long-term goals!
Contact Person:
Jessie Primer III, Ph.D., Chair
Mailing Address:
Tougaloo College
Music Department
500 W. County Line Road
Tougaloo, MS 39174
(601) 977-7896
Email:
jprimer@tougaloo.edu