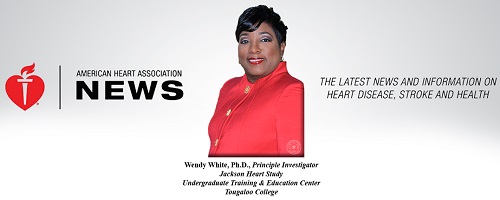 By AMERICAN HEART ASSOCIATION NEWS
He knows cigarettes are bad for him. He knows years of smoking cause the pain in his lungs when he runs up and down the basketball court. But Terrence Raper said he's not quitting any time soon.
"My health is not really a major concern of my own," said the 29-year-old father of two from Arlington, Texas. The veteran of Iraq and Afghanistan started smoking in the Army about 10 years ago.
Researcher Wendy White, Ph.D., hopes the work she does changes Raper's mind. The scientist at Mississippi's Tougaloo College has spent close to 15 years studying how smoking affects the health of black Americans. Results from a recent study she led suggest heavy smoking increases the risk of diabetes in blacks, who have higher rates of the disease compared to U.S. whites and Hispanics. …