Marta Collier '02 in Powerful Women 2012 Article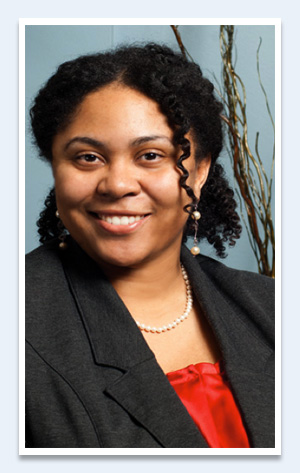 Each March to commemorate Women's History Month, we honor a group of Arkansas women who excel in their respective fields. From art to business, philanthropy, medical and more, women frequently lead the way and set the example of what true "power" is. It is bravery, determination, compassion and caring for others and the community.
Marta Collier serves with the Arkansas Science & Technology Authority (ASTA) in Little Rock, AR, and is a Workforce Development Education doctoral candidate at the University of Arkansas at Fayetteville (UAF). She is researching core competencies for 21st-century STEM workers. Collier also earned a bachelor's degree from Tougaloo College and a master's degree from Ohio State University.
Prior to joining ASTA, Collier held several positions at UAF including program administrator for the National Center for Reliable Electric Power Transition; program coordinator for Undergraduate Human Resource Development Center; and training coordinator and fundraising specialist for University Development Information Services.
She is a member of a number of organizations including the Business and Professional Women of Arkansas; Fayetteville Forward Economic Accountability Council; and the Arkansas School for Mathematics, Sciences and the Arts.