Nicolas R. Rankin '03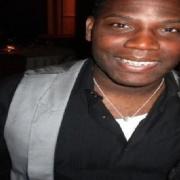 Jackson, Mississippi native and former Mr. Tougaloo College 2001-2002 (Nicolas R. Rankin), successfully defended his Ph.D. dissertation research entitled, "The Regulation and Funding of Metropolitan Atlanta Rapid Transit Authority (MARTA) and Transportation Equity" and completed the requirements for the Ph.D. in Political Science with four subfields (Urban Politics, Environmental Justice, International Relations, and Public Administration) at Clark Atlanta University in the Department of Political Science.
His publications include "The Threat of Influenza Pandemic in the State of Georgia (1918-Present): Face-to-Face Interviews", in Methodological Pluralism in Political Science Research (Deer Park, NY: Linus Publications, Inc., 2008), and "MARTA Service Cuts in Hotlanta: Using the Regime Theory & the Environmental Justice Framework to Analyze Transportation Racism in Hotlanta", Race, Gender, & Class Journal (Recently Submitted Publication).
He has served as an adjunct professor at Clark Atlanta University and is referred to by his students as "Professor Nick", because of his youthful appearance and ability to relate to the students. Rankin has recently accepted a fellowship funded by the Centers for Disease Control from the Directors of Health Promotion and Education, Washington, DC. He will be working with the Director of Epidemiology and the Epidemiologist of the South Carolina Department of Health and Environmental Control in Columbia, South Carolina.