Dr. Kentrell Liddell '96
Free empowerment seminar and book signing event - "Seven (7) Steps to Bounce Back from Failure".

Read more
Thomas Armstrong '63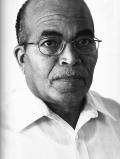 Presentation and Book Signing Event, "Autobiography of a Freedom Rider: My Life as a Foot Soldier for Civil Rights".

Read more
Joan T. Mulholland '64

Woman behind 'An Ordinary Hero', Joan Trumpauer Mulholland '64, inspires students across Utah…

Read more
Dr. Donald Cunnigen '74
University of Rhode Island Professor, Dr.  Donald Cunnigen '74 presents at conference in Africa on Youth Unemployment.

Read story
Dr. Aaron Shirley '55 Receives Champions of Historically Black Colleges & Universities Recognition

"Dr. Aaron Shirley is an American physician and civil rights activist. He is Chairman of the Board for the Jackson Medical Mall Foundation, and an associate professor in pediatrics at the University of Mississippi Medical Center.Dr. Shirley has dedicated his life to others as a pioneer of rural and urban health care for the state of Mississippi..."

Click here for the complete story.
Attorney Tray Hairston '02 Joins Butler Snow

Tray Hariston has joined the law firm in Ridgeland as a member of the firm's Public Finance and Incentives Group.  He previously served as counsel and policy adviser for Governor Phil Bryant and was a liaison to the Mississippi Home Corp. in preparation of the state of Mississippi's Qualified Allocation Plan.  He also served as liaison to the Mississippi Development Authority and helped draft the Mississippi Health Care Industry Zone Act of 2012.  Hairston received his law degree from Mississippi College School of Law and also holds a master of business administration degree from Belhaven University and a bachelor's degree in English and philosophy from Tougaloo College.
Angel Byrd '04 Named Robateau-Epps Fund Scholarship Recipient
I write to share more wonderful news about Angel Byrd who was recently selected as this year's inaugural Robateau-Epps Fund Scholarship Recipient. Briefly, established by S. Emmanuel Epps and Lisa Robateau-Epps in 2013 to further enhance the Epps and Robateau families' philanthropic commitment to furnishing educational opportunities for well-qualified students poised to make significant contributions to their respective fields and society at-large, the Robateau-Epps Fund is dedicated to supporting the undergraduate and graduate education of students pursuing careers in fields in which minorities and/or women are underrepresented. The Robateau-Epps Fund is also committed to promoting the principles and practices of educational progressivism. This year's recipient of the Robateau-Epps Fund's scholarship will receive a $10,000 award. You can see Angel here.
Angel celebrates this latest accomplishment as she wraps up her PhD studies and returns to medical school next spring!
Frederick Smith '06

Frederick Smith was just named to a new position with the Georgia State Department of Health. He is now a Clinical Psychology Resident/Intern at the State of Georgia Department of Behavioral Health and Development Disabilities (DBHDD)/GRH-A.
Congratulations, Frederick!!
Shirlethia Franklin, Esq. '04

Congratulations to alumna Shirlethia Franklin, Esq. '04 on her appointment to White House Fellowship!! After a highly competitive selection process, twelve individuals have been selected as members of the 2013-2014 Class of White House Fellows and we have just been given permission to announce it publicly.

  Read Franklin's bio
Wakinya Clanton '08 Tapped to Lead NOBEL Women
Legislative Organization Nabs Emerging Talent for Executive Director Position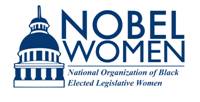 Washington, DC-Canton, Mississippi native, Ms. Waikinya Clanton has elevated to become one of Washington's youngest women to watch. With several years of Capitol Hill experience, Clanton has been tasked to serve as the Executive Director of the National Organization of Black Elected Legislative Women (NOBEL-Women).
During her time in the Metropolitan area, Clanton has successfully and methodically navigated Washington power circles, establishing immediate rapport among some of the areas heaviest hitters.
Over the years, Clanton has been named as an emerging leader by the Congressional Black Caucus Foundation, profiled in the National Journal, co-authored articles for Politico365.com and named as a Capital Cause Featured Young Philanthropist. She brings to the NOBEL-Women establishment a wealth of knowledge and expertise.
Prior to joining the NOBEL-Women organization, Clanton previously worked for the United States House of Representatives in the office of Rep. Bennie G. Thompson (MS-2) and served as the President of the Congressional Black Associates (CBA), coordinator of the Deltas on the Hill (DOTH) network and member of the African American Women on the Hill Network (AAWHN). She is a graduate of Tougaloo College, where she majored in...
NOBEL-Women is a non-profit, non-partisan national organization originally established in 1985 to increase and promote the presence of black women in government. NOBEL-Women is composed primarily of current and former black women legislators, in addition to a number of appointed officials. In recent years, NOBEL-Women have expanded its vision to serve as a global voice to address the countless issues affecting the lives of women; despite race, class or orientation.
From its inception, this organization has inspired women to take an active role in public policy and has served as a catalyst to provide economic and social justice for all classes and races of people.
To learn more about NOBEL-Women please visit www.nobel-women.org.
Dr. Frankie Sutherland '71
Dr. Frankie Sutherland, a Sociology major, retired on June 30, after ten years of service as Superintendent of Schools in Riverdale, IL.
Chris Hinton '04 Honored by U.S. Small Business Administration

Chris Hinton was recently honored by the U.S. Small Business Administration in a ceremony at the Jackson Old Capitol Inn which showcased community leaders and entrepreneurs throughout the state for their efforts in the creation and promotion of small business development and sustainability.

   Read more
Dr. Sandra Carr Hayes '95

Our own Dr. Hayes '95, Executive Director of Owens Health and Wellness Center, was recently honored with a mention in the United States Congressional Record.

   United States Congressional Record
Grace Britton Sweet '52
Tougaloo alumna, Grace Britton Sweet '52, has published her first book, a history of Jackson's Church Street. There is a "release" event scheduled for the 23rd at the Smith Robertson Museum.

   Book signing event details
Congratulations to Judge Gerri Hines '68 - Witness her swearing in ceremony…
Thursday, June 13, 2013 - Massachusetts Governor Patrick administers the ceremonial oath of office to newly appointed Associate Justice Geraldine Hines.
Mississippi Dental Association Pays Tribute to President, Dr. Roy Irons '72
Congratulations to Toni Walker Terrett '96!
It's official; she is the new City of Vicksburg Municipal Court Judge: The Honorable Toni Walker Terrett!
Terrance Friday (Mallory) '10 Moves to Lansing, Michigan

"Terrance strongly believes that with God, anything is possible and he is very excited to join the Fox 47 Team. "... see story link below...

Terrance Friday, Fox 47 News Anchor
George "Chuck" Patterson '03
One of Jackson Free Press' Men We Love 2013.

http://issuu.com/jacksonfreepress/docs/v11n40/20
Washington DC Alumni Chapter offers new DVD
Washington DC Alumni Chapter offers new DVD, "An Ordinary Hero: The True Story of Tougaloo Alumni Joan Trumpauer Mulholland" by Loki Mulholland, as a fundraiser.

Click here for more information....
Pages