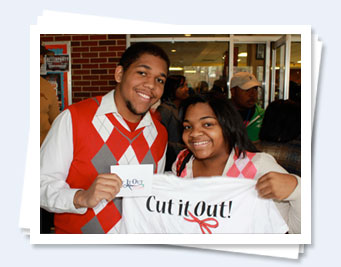 Simply defined, community outreach is the practice of conducting local public awareness activities through targeted community interaction. Community outreach activities are those efforts that can directly affect the behavior of the public through local interaction. They are designed to educate the public about a particular issue using respected and locally relevant channels of communication.
Friends and family are the most credible sources for delivering messages about health disparities and other issues that affect our community, followed by employers, businesses, and the media. Other local channels of communication range from civic organizations to environmental groups to healthcare organizations and associations. Successful community outreach focuses on the issue's relevance to the community and acknowledges the community's challenges in addressing the issue.
Owens Health and Wellness Center partners partners with key community stakeholders, government agencies and advocacy group to host activities such as Ice Cream Sunday, Cut It Out HIV/AIDS Awareness Initiative, Barbershop Study Break, Delta Leadership Workshop Series, Jackson Youth Leadership Rally and many more.