Central MS AHEC Perspectives
Volume 1, Issue 3 – February, 2012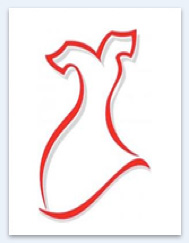 February is American Heart Health Month. Every year the first Friday of February is "National Wear Red Day". This day encourages awareness of the issue of women and heart disease and promotes actions to save more lives. Heart disease is the number one killer of women in the United States, causing 1 in 3 deaths each year. More women die from heart disease than from Alzheimer's, chronic lower respiratory diseases and all forms of cancer. Forty five (45%) of women do not realize that heart disease is the number one killer of women. Africa-American women are 35 percent more likely to die of heart disease than Caucasian women; and Hispanic women face heart disease nearly ten years earlier than Caucasian women. The classic symptoms of a heart attack are: chest pain, tingling down the arm (usually the left arm), shortness of breath, profuse sweating, light-headedness and sometimes cold or chill. However, these are more common in men. Women often experience less specific symptoms with warning signs such as pain in the back, neck, jaw or stomach; shortness of breath; nausea, indigestion or vomiting. Women may also complain of heartburn, coughing, loss of appetite or heart flutters. These symptoms initially may appear infrequently or they may be so mild that they are dismissed. It is therefore very important for women to learn how to recognize all the signs of a heart attack.

  Central MS AHEC Perspectives: Volume 1, Issue 3
Central MS AHEC Perspectives
Volume 1, Issue 2 – November, 2011
Numerous studies have shown the effectiveness of community health workers (CHWs) on improving quality of care and health outcomes. CHWs have contributed to significant improvements in community members' access to and continuity of care, screening and other health-related behaviors, and adherence to treatment for control of various conditions and diseases, as well as reduced health care costs. Adding CHWs to the patient-provider team has a beneficial effect on the quality of care for vulnerable populations. Therefore, the Central Mississippi Area Health Education Center at Tougaloo College is working to implement a program that assists in the identifying, training and placing community health workers in rural communities to provide limited health education and patient navigation to reinforce multi-disciplinary health interventions in an effort to reduce health disparities in Mississippi.

  Central MS AHEC Perspectives: Volume 1, Issue 2
Central MS AHEC Perspectives
Volume 1, Issue 1 – July, 2011
Access to health care is an important issue in today's society. Access can be influenced by many factors, including the availability of a diverse, well trained cadre of health care providers. Central Mississippi Area Health Education Center at Tougaloo College strives to meet the ever increasing demand for quality health care by retaining and recruiting a qualified health workforce. Therefore, K-12 pipeline programs and continuing education programs are an essential activity of the CMAHEC. Addressing issues related to access to health care will require innovative solutions and unique partnerships. The articles featured in this quarter's newsletter showcase two programs that have been implemented by CMAHEC to expose middle and high school students to careers in health. These programs focus on improving proficiency in math and sciences and increasing knowledge and awareness about health and health careers.
CMAHEC is hosted by Tougaloo College and is an affiliate of the Mississippi Area Health Education Center Program (MS AHEC) at the University of Mississippi Medical Center. The MS AHEC Program is partially funded by a grant from the Health Resources and Services Ad-ministration (HRSA).

  Central MS AHEC Perspectives: Volume 1, Issue 1