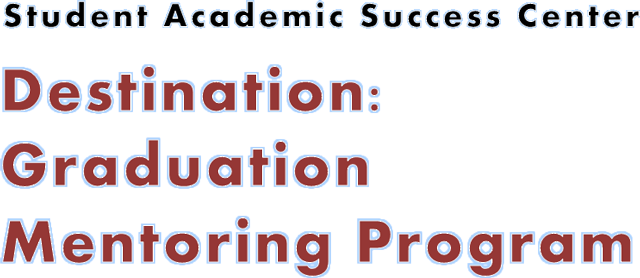 Destination Graduation Mentoring Program, back by popular demand, pairs first- and second-year students with faculty, staff, and/or alumni mentors. By bonding with adult members of the campus community, students gain valuable insight and guidance in what will be needed for their own success.
Participating in this program, whether you are the student receiving support or the mentor donating your time and experience, ensures campus-wide awareness of students' needs and  the ongoing fulfillment of Tougaloo College's mission  to produce "imaginative, self-directed, lifelong learners committed  to  leadership and services in a global society."
Important dates

Mentor Sign-Up

June 1st – August 1st

Mentor Training

June, July, August

Kick-Off

September 1, 2015
6:00 p.m.