Shaila Khan, Ph.D.
(University of Manitoba, Canada, 1997)
Chair of Psychology Department


  601-977-7805


  skhan@tougaloo.edu


  Curriculum Vitae
Biography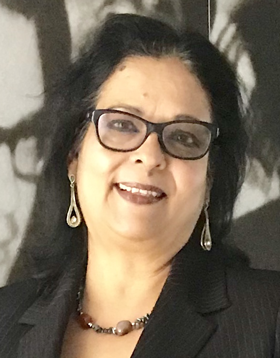 Dr. Khan joined Tougaloo College in 1998 and now working as a full time tenured Professor and the Chair of the Department of Psychology for last twenty years. She received her Bachelor's of Science degree in Psychology from University of Dhaka, Bangladesh in 1979. She has two Masters Degree. She received her Master of Science degree in Organizational Psychology from University of Dhaka, Bangladesh in 1982 and in 1991 she received Master of Arts in Social Psychology from University of Manitoba, Canada. She received her Ph.D. in Applied Social Psychology in 1997 from University of Manitoba, Canada. Her academic career spans thirty years of university teaching in different parts of the world. Besides a regular faculty in Tougaloo College Dr. Khan regularly teaches summer course at Brown University and in the past taught at Dhaka University (Bangladesh), University of Manitoba (Canada), Brandon University (Canada). She also taught as a Visiting Professor, at the School of Business of North South University, East West University and Independent University of Bangladesh. Dr. Khan was the recipient of "The Outstanding Faculty Honoree" for the Higher Education Appreciation Working for Academic Excellence (HEADWAY) 2016 Award and "The Hendrik, W. K, Angad- gaur Vanguard Award" in 2014. She also received the Inez W. Smith Teaching –Research Faculty Award in 2011, Inez W. Smith Teaching –Research Departmental Faculty Award and Hollye R. Johnson Excellence in Advisement Award in 2010, Tougaloo Distinguished Professor Award and Inez W. Smith Teaching –Research Departmental Faculty Award in 2007 and Tougaloo National Alumni Association (TCNAA) Teaching Award in 2006. Dr. Khan has served as the Faculty Chair from 2016 till 2018 and the Chair/Co Chair at the Tougaloo Council of Undergraduate Research (TCUR) for last fifteen years. She also served as the editor of Journal of International Psychology and Counseling and as well as for the Sage publication. She was the Treasurer/Secretary for the International Society for Interpersonal Parental Acceptance/Rejection (ISIPAR), and Chair of the Mississippi Academy of Science Conference Committee.
In the last ten years, Dr. Khan has conducted cross-cultural research with Bangladeshi college students as well as with African American college students on "Parental acceptance and rejection, intimate adult relationships, corporal punishment, and psychological well-being." Additionally, she has done NIH funded evaluative research on "Student achievement and its relationship with perceived parental and teacher acceptance/rejection in the Mississippi Delta." She also worked with the ARCH research project on "An Evaluation of the Current Assessments of Resilience to Disasters for the Coastal Communities of Mississippi"; FIPSI research project on "Obesity Problems among school students and parents in Canton Mississippi"; and NTSCOE research project on "Engagement of minority communities in public awareness Programs (EMCAPS)" and has several publication in referred journals.
Dr. Khan also has an interest in acting and singing. She has performed regularly on Bangladesh Television, a National TV of Bangladesh. She regularly organizes and participates at different cultural activities held in North America to celebrate various Bangladeshi events.