Gary Chong, Ph.D.
(Texas Tech University)
Associate Professor of Psychology


  601-977-4471


  gchong@tougaloo.edu


  Curriculum Vitae
Biography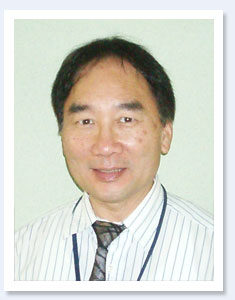 Gary Chong earned his B.A. in psychology from the University of Hawai'i, his M.S. in clinical psychology from Augusta State University, and his Ph.D. in clinical psychology from an APA approved program at Texas Tech University. He completed an APA approved clinical residency at the Mississippi State Hospital, and has done postdoctoral work with St. Dominic Counseling Center and Jackson Mental Health. Dr. Chong has taught numerous traditional and online undergraduate and doctoral courses in psychology and clinical psychology at Jackson State University (JSU) and evening courses through the "Aspire" program at Belhaven University. Dr. Chong has twice received the "Most Influential Faculty" award from JSU psychology majors and he continues to work with JSU clinical psychology graduate students as an outside member of their doctoral dissertation committees.
Dr. Chong's research interests are mainly in the area of health psychology/behavioral medicine (chronic pain, substance abuse/addiction, illness prevention, weight management, and HIV/AIDS topics). Other areas of interest are group therapy, anxiety disorders, child psychopathology, and the psychology of reconciliation/forgiveness.
Dr. Chong participates in or chairs a variety of academic, professional, and community service organizations including the Mississippi Academy of Sciences – Psychology and Social Sciences Division (chair and member), Tougaloo College's Institutional Review Board (chair and member), psychology club (faculty advisor), psi chi (faculty advisor), various charity promotion and fundraising events, teen mentoring, blood and platelet donation, Habitat for Humanity projects, and Mission Mississippi. During his recreational time, Dr. Chong enjoys playing music (piano, organ, violin, and guitar), singing in his church choir, attending cultural and arts events, ballroom dancing with his wife, tennis, golf, hiking/camping, swimming, tai chi, and skin/scuba diving.