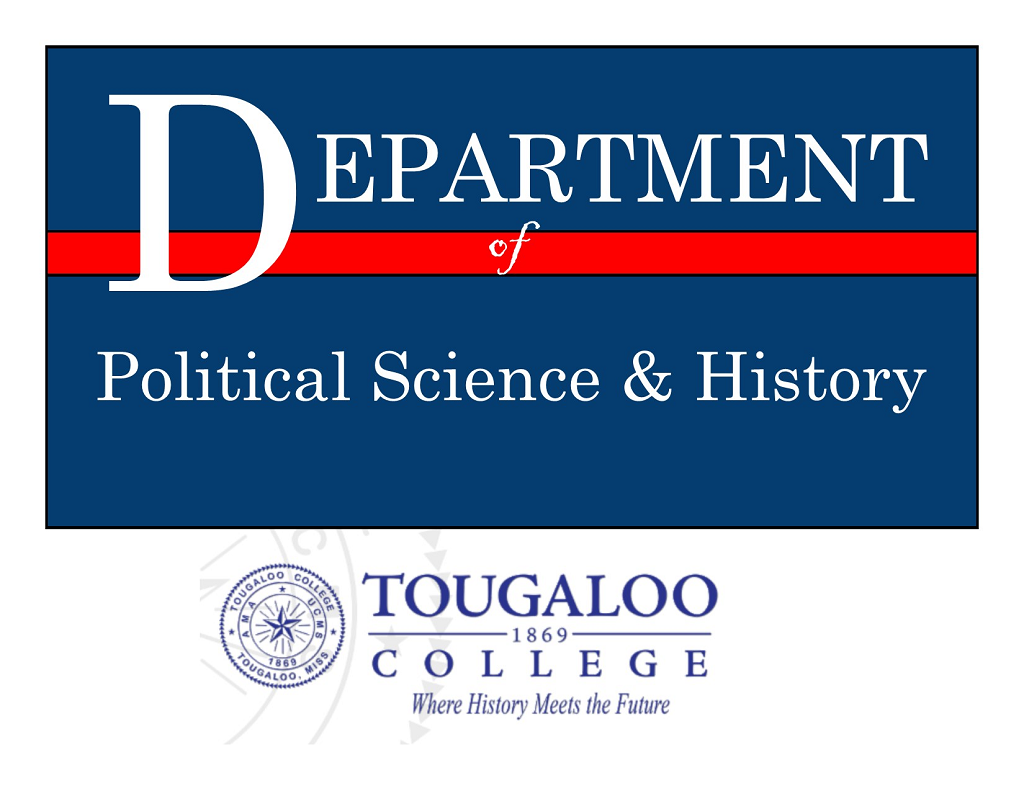 The Department of Political Science/History is a combination of the Political Science Program and the History Program.
The Political Science Program
The Political Science Program offers courses designed to prepare students for advanced study in graduate school and professional school (notably law school). Such preparation includes the understanding of political systems and political processes in the United States and elsewhere, the understanding of basic concepts found in the field of political science, and the learning of basic research methods.
The History Program
The Department of History enables students to examine the human past – through American, African-American, and World History – either as one of several possible courses in a liberal arts education or as preparation for graduate and professional school. History majors have graduated in recent years and gone on to successful careers in education, government service, journalism, law, archival work, and the business world.
Department Contact
Stephen Rozman, Ph.D.

Department Chair

Assistant Professor of History

   601-977-4460

   srozman@tougaloo.edu