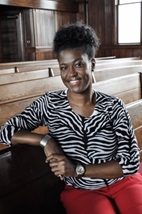 On behalf of our faculty, students and staff, we welcome you to the Division of Social Sciences! It is my distinct honor to serve as Division Dean and to work every day alongside our committed faculty, students and staff to expand our academic, social and communal reach across this campus and the communities we serve. We are committed to academic excellence and equipping our students with the necessary tools to succeed in whatever endeavors they pursue upon graduating from this hallowed and historic institution. More importantly, we are dedicated to ensuring that our students understand their responsibilities to the larger social community and the importance of servant leaderships. We fully believe in the value of a liberal arts education and offer a variety of degree programs designed to cultivate student development, expression and academic and civic engagement.
The Division of Social Sciences offers Bachelor Degrees in six areas: Economics, History, Political Science, Psychology, Social Work, and Sociology. In addition, we house the Reuben V. Anderson Pre-Law program and offer emphases in African American Studies, and Accounting and Business Administration. Certificate programs are now available through the Division of Social Sciences in Disaster & Coastal Studies, Gerontology, and Legal Research & Writing.
Each department is committed to student engagement and center learning and teaching around student involvement, the development of critical thinking skills and real world application of acquired knowledge. Our faculty remain committed to research, teaching and service and have been recognized for their accomplishments in these core areas. Our students have also received accolades for their research and community service. We hope that you visit Tougaloo College and the Division of Social Sciences in the near future and that you view our site often for continual updates and scheduled events.
Welcome again to the Division of Social Sciences and Tougaloo College where indeed "History Meets the Future."