"Advanced Education and Training, Skilled Healthcare Professionals, A Better Healthcare System!"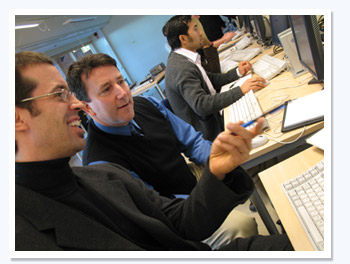 Classes Start October 1, 2014!
Tougaloo College offers a successful Post-Baccalaureate Certification in Health Informatics Management and Systems (HIMS) and this beneficial program is 6-months long and completely on-line. We are fully accredited by the Southern Association of Colleges and Schools (SACS), which is our regional accreditation body.
After completing the training, graduates leave with the skills necessary to work in the informatics sector of the health care industry, which is one of the fastest growing fields, according to the Bureau of Labor Statistics. This program helps you to become well equipped with the knowledge and skills to fill the roles of Electronic Health Record (EHR) professionals. According to the Bureau of Labor Statistics, by 2018, there will be a twenty percent growth in this field.
Upcoming Program Start Dates

April 1, 2013

June 3, 2013

September 3, 2013
The total tuition cost is $3500 and the application fee is $35.00. We offer federal financial aid and partial scholarships to assist with financing your education. Employer assistance is also welcome. You will gain practical and hands-on training that gives an edge ahead of the rest when looking for advancement or to embark on a new employment opportunity!
Applying to the program is simple and I'm here to help you! Classes start soon! For additional and more detailed information, please visit our website at www.tougaloo.edu/academics/divisions/continuing-education/health-informatics-management-and-systems and click "apply now" or contact our office using the information below.
See what our graduates had to say...
"I cannot wait to use what we have learned over the last months to assist in the healthcare technology movement. I have learned so much that will assist me in my future endeavors...I am able to sit down and think about how I would do things in a real environment" Alicia Barnes, 2011 HIMS Graduate and ONC Certified EHR Implementation Manager
"I really like being able to work in a real EHR/Practice Fusion and the AHIMA Virtual Lab activities" Denise Drake, MBA, 2012 HIMS Graduate and ONC Certified EHR Implementation Manager
"I am learning a lot about EHR implementation" Michael Melvin, 2011 HIMS Graduate and ONC Certified EHR Implementation Manager
"I love the hands on experience" Johnnie West, RN, 2012 HIMS Graduate
The HIMS certification program is open to all professionals who wish to pursue a career in health information management. Graduates will leave with the skills necessary to work in the management sector of the health care industry and will be equipped with the knowledge to manage a health care organization successfully.
Tougaloo College Post Baccalaureate Certification Program in Health Informatics Management and Systems (HIMS) is comprised of six (6) modules. A brief description of each module is below.
Disclosure Requirements
Regulations that went into effect on July 1, 2011, include a provision that requires institutions to disclose, for each of their GE  Programs, certain information about the programs to prospective students. The institution must include the information required in  promotional materials it makes available to prospective students and on its Web site.  For disclosure information on the HIMS  Certificate Program click here.
Module 1: Medical Terminology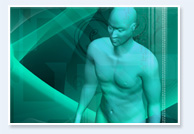 This course will provide an overview of the language of medicine. It is intended to introduce the students to basic body systems and location of body parts; symptoms and diseases; abbreviations associated with medical care and documentation; and basic word roots, prefixes, and suffixes of medical terms. This class will provide a detailed review of body systems through the use of case studies and vignettes to demonstrate how they are used in practice.
Module 2: Terminology for Health IT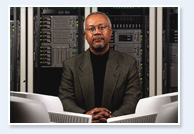 This course will provide students with a thorough understanding of terminology of health information technology and the practical use of information within the health care system. Topics covered in this course will be based on core competencies as defined by AHIMA, HIPAA regulations, and JCAHO. The purpose will be to prepare students for 21st century occupations dealing with the implementation and utilization of health information systems.
Module 3: Legal Aspect of Privacy and Security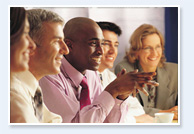 This course provides an overview of the legal and ethical aspects of health information management in the 21st century. Students will be introduced to current HIPAA rules and regulations, privacy and security issues related to the exchange of health record data, the U.S. legal system content and maintenance of health information defining patient's rights and access to information, and issues related to data security, system security and disaster planning. In addition, students will be introduced to new legislation such as the Genetic Information Non-discrimination Act and the American Recovery and Reinvestment Act (ARRA).
Module 4: Program Evaluation and Quality Improvement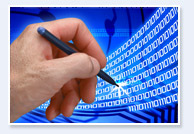 This course is intended to provide students with appropriate skills to analyze and report data within the health care environment. Students will learn how to read and report data from data tables and charts, develop appropriate data tables and charts, and understand the basics of health care quality improvement. Students will be introduced to quality improvement theory and how to create and develop quality improvement templates within the health care setting.
Module 5: EHR Practicum 1 and 2 / Module 6: AHIMA Virtual Lab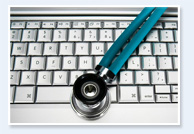 The AHIMA Virtual Learning laboratory will provide students with a single site sign-on with virtual access to an array of core electronic health record technologies, supporting tools, and resources. This class will provide students with hands-on practical experience with electronic health records and integrated health information technology. Students will be introduced to technology related to health data structure, content and standards, clinical classification systems, biomedical sciences, reimbursement and billing, health care delivery systems, information and communication technologies, and data storing and retrieval.
Sponsored In Part By

In 2011, Health Management Associates and Tougaloo College established the Mississippi Health Management Medical Education Fund. The Fund offers scholarships to students pursuing a career in a healthcare related field and provides the infrastructure for the Healthcare Information Management Systems (HIMS) online certification program. For more information, click here.
Contact Information
We are here to help you. Feel free to contact:
Mailing Address:
Tougaloo College
Office of Continuing and Distance Education/Summer School
500 West County Line Road
Tougaloo, MS 39174
 601-977-7911
 601-977-4503

Campus Location:
Blackmon Administration Building, First Floor

 

Contact:

Vonda  Beaty,  ED. S
Coordinator of Continuing and Distance Education/Summer School
   601-977-7912
   601-977-4503
   vbeaty@tougaloo.edu